Eimskip has decided to start calling Helsingborg in Sweden as of 4 May this year. The company will at the same time stop calling Halmstad which has been its port of call in recent years. This step is a part of developing the company's sailing system, but the change gives the company's customers better connections to other markets and other shipping companies. There has been substantial growth in transport between Iceland and Sweden, to and from the Faroe Islands and in Trans-Atlantic services.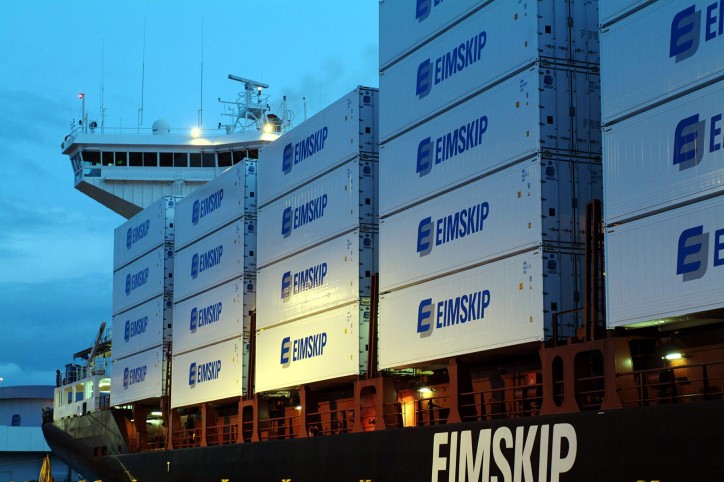 The company's office in Sweden will also move to the harbor area to be closer to the container terminal and the vessel arrivals. A warehouse will be opened close to the terminal where loading and unloading of containers take place. The last service call in Halmstad is planned on 27 April.
The move to Helsingborg in Sweden represents a significant step in increasing services to Eimskip's customers. The port has invested a great deal in recent years and offers now a modern terminal which will increase service reliability. This development has, among other things, lead to increased storage capacity of reefer containers and all related services have been strengthened. The container port of Helsingborg is the fourth largest in Scandinavia.
Gylfi Sigfússon, President and CEO of Eimskip: "The move to Helsingborg is important for the future development of Eimskip's sailing system. The port of Helsingborg provides various opportunities for our customers, both for importers and exporters to and from Iceland, the Faroe Islands and North America. We are proud to have reached a good agreement with the port authorities in Helsingborg and embrace all the new opportunities that will follow. At the same time we leave the port of Halmstad after good cooperation."

Niels Vallø, CEO of the Port of Helsingborg: "We welcome Eimskip to the port of Helsingborg where Eimskip will give us stronger connections to the North Atlantic, especially to the Faroe Islands, Iceland and North America. We are convinced that this will open up great opportunities for Sweden and the port of Helsingborg."
Source: Eimskip