Berge Kosciuszko was first delivered to Berge Bulk on 8th April 2014. The vessel was originally time chartered for a period of 10 years with options to purchase commencing from the end of the third charter year.
She was managed by Shoei Kisen Kaisha and sailed on one of our contracts for Rio Tinto.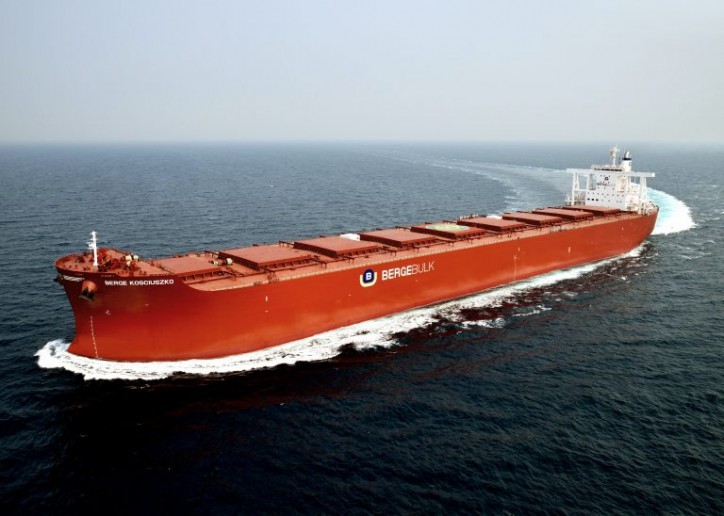 Bulk carrier Berge Kosciuszko - Image courtesy of Berge Bulk
Recently, Berge Bulk made the decision to purchase the vessel. As of 22nd February 2017, 0921 hours (local Singapore time), Berge Kosciuszko has become an owned vessel within the Berge Bulk fleet.
With a capacity of 181,394 dead-weight tonnage, Berge Kosciuszko is capable to carry enough iron ore to construct three Sydney Harbor Bridges, one of the longest spanning-arch bridges in the world.
She is named after Mount Kosciuszko, located in the snowy mountains of Kosciuszko National Park in New South Wales, Australia. At a height of 2,228 meters above sea level, Mount Kosciusko is regarded as the highest mountain in mainland Australia..
Source: Berge Bulk