ANL will begin monthly calls into Kimbe in the West New Britain province of Papua New Guinea on its APR service.
Container ship Merkur Tide - Image courtesy of mgklingsick
This service provides the fastest transit on offer of 14 days from Port Kelang and provides connections in Port Kelang from global origins.
The first vessel calling Kimbe will be the Merkur Tide v.0617S.
ANL has PNG covered with two sailings per month from Port Kelang, Singapore and Jakarta to Madang, Lae, Rabaul, Port Moresby and now Kimbe. ANL's vessels cater for containers, breakbulk and project cargo.
In addition, ANL also offer a dedicated service from Brisbane to Port Moresby and Lae.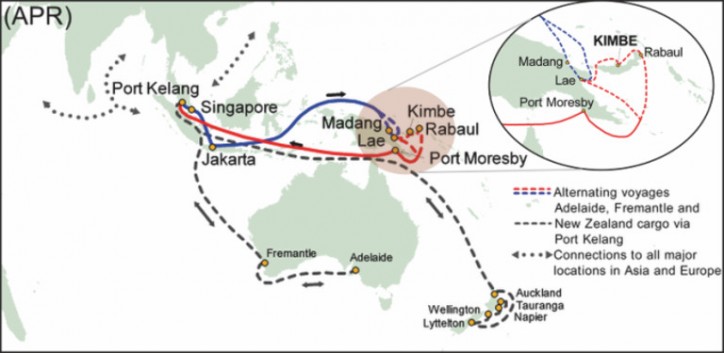 Source: ANL