The project, located in the German part of the North Sea, includes 67 Siemens Wind Power 6 MW turbines, which will be loaded on to installation vessels in the port of Esbjerg.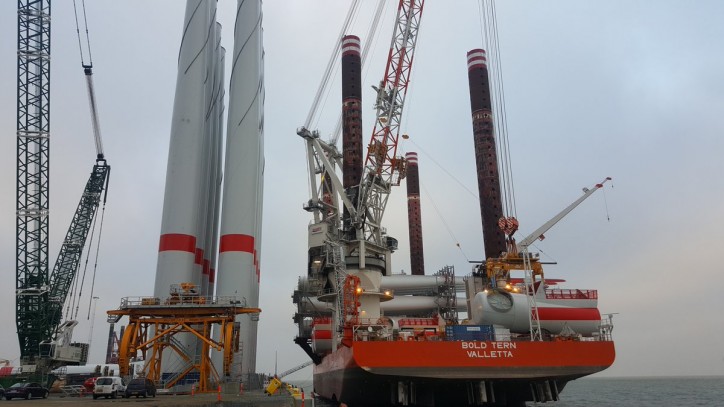 For the installation, Siemens Wind Power chartered Seajack's JUV Seajacks Scylla and Fred. Olsen Windcarrier's JUV Bold Tern. In December, both vessels arrived at Esbjerg and commenced the mobilisation work to prepare for the project. The first loadout started in late December, and installation is well underway.
"We are very proud to have been chosen as stevedores and agents for the Veja Mate Offshore Project. With our experience in offshore wind, we are certain that we can contribute positively to the project and look forward to the cooperation", says Søren Messmann, General Manager Port Services and Klaus Odby Jensen, Port Agency Operations Manager at Blue Water.
Source: Blue Water Shipping