Effective immediately, a new container shuttle will run between EUROGATE Container Terminal Wilhelmshaven and the EUROKOMBI rail terminal for combined transport at EUROGATE Container Terminal Hamburg. It is operated by Roland Umschlag.
Roland Umschlag has now published the schedule for the new regular connection between Wilhelmshaven and Hamburg.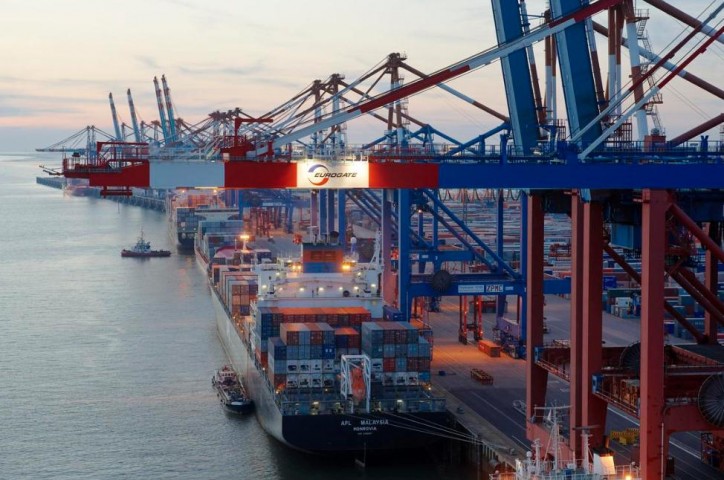 Export services will operate twice weekly from Hamburg, on Thursdays and Saturdays, and import services from Wilhelmshaven on Mondays and Fridays.
The container shuttle facilitates transfers from Wilhelmshaven to Hamburg (and v.v.) and makes connections possible to the entire German and European rail network.
At EUROGATE Container Terminal Wilhelmshaven, containers with destination Hamburg can be transferred after offloading from the ship directly onto railway cars for onward transport.
The container shuttle can also be booked for transports between Wilhelmshaven and Bremen.
For more information, please visit the Roland Umschlag website.
Source: Eurogate