Event to coincide with triggering of Article 50
Cunard's Queen Mary 2 to act as centrepiece in Shanghai
As the Prime Minister triggers Article 50, Maritime UK and the UK Government will lead a first-of-its-kind three-day trade mission to Shanghai (28-30 March), aimed at boosting maritime ties between the UK and China.
Attended by senior industry and government leaders from both countries, including Shipping and Ports Minister, John Hayes MP, and Trade Minister, Mark Garnier MP, the mission has been timed to coincide with Cunard's Queen Mary 2 calling in Shanghai. The legendary vessel will be used to promote the UK's world-leading maritime position, and boost trade and investment between the two countries.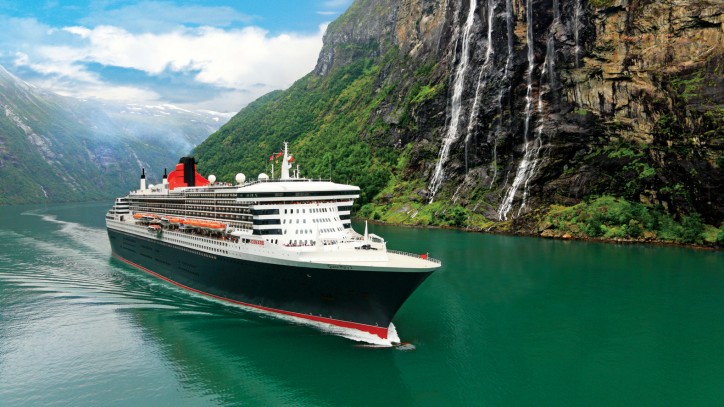 Image courtesy of Maritime UK
"The UK and China are two of the world's leading maritime and trading powers, and our mission is designed to further strengthen relations between our two countries," says David Dingle CBE, Chairman of Maritime UK.

"On Wednesday the Prime Minister will trigger Article 50. More than any industry, maritime has a unique role to play in making Brexit a success."

"As Britain goes out into the world, determined to increase exports and sign ambitious trade deals, we have a unique responsibility to make 'Global Britain' a reality, and are ready to do so," added David Dingle.
The trade and investment relationship between the UK and China has deepened over recent years, and during the visit Maritime UK and the Department for International Trade will be collaborating with the Chinese government to identify new maritime trade and investment opportunities for both the UK and China.
David Dingle, who is also Chairman of Carnival UK adds, "A significant number of world-leading British maritime companies are already working with China and we are looking forward to opening new chapters in these relationships, and beginning others."
Following the Shanghai visit, the Maritime UK Chairman and Shipping and Ports Minister will visit Hong Kong to meet with the Hong Kong Shipowners Association.
Maritime critical to Brexit success
Leaving the European Union, the UK will have the opportunity to forge new trade deals with countries around the world, including some of the most exciting, dynamic, and fastest growing economies.
The maritime industry is the engine and enabler of international trade, and as other industries resolve to boost their own exports to make a success of Brexit, the UK maritime industry is ready to deliver British goods to the rest of the world on UK ships and through UK ports.
Directly supporting 500,000 jobs, the maritime industry contributes £22.2bn to UK GDP and drives exports and inward investment throughout the UK.
Source: Maritime UK