The first oceangoing vessel to reach Duluth this shipping season was celebrated Monday with the traditional ceremony to mark the milestone.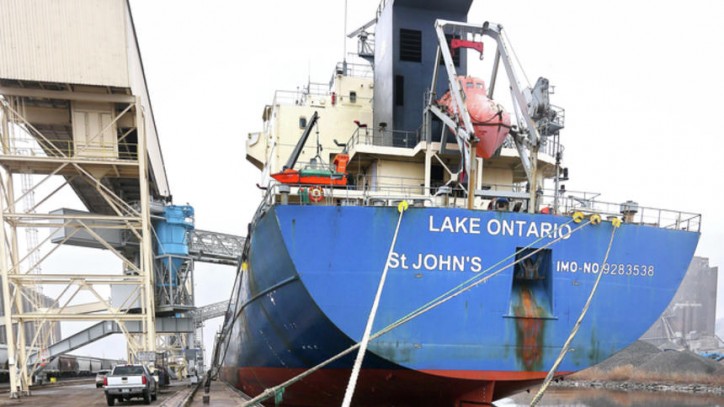 The Lake Ontario took on a load of wheat at Riverland Ag/Duluth Storage on Rice's Point on Monday, after officially passing beneath the Aerial Lift Bridge on Sunday evening. Dignitaries including Duluth Mayor Emily Larson gathered aboard the ship on Monday for the ceremony, presenting the crew with several gifts.
Thanks to a relatively mild winter and early spring, the Lake Ontario arrived just a few days after the record for the earliest saltie in the Twin Ports.
The earliest recorded arrival of a saltie in Duluth was the Federal Hunter, which reached Duluth on March 30, 2013. The record for the latest first saltie is held by the Diana, which arrived on May 7, 2014.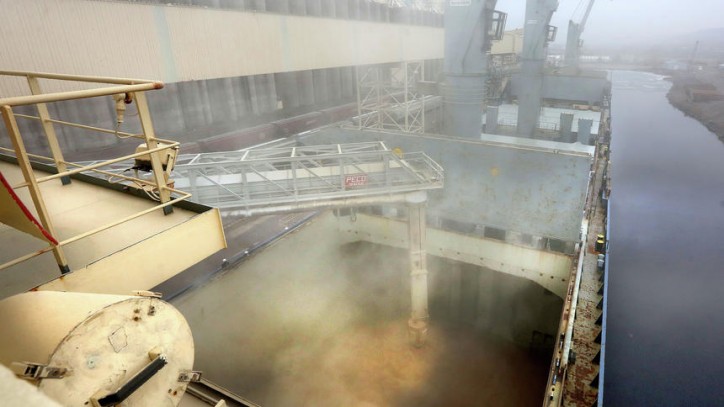 The 606-foot Lake Ontario flies the flag of Antigua and Barbuda; its crew of 21 is under the command of Capt. Costelus Morosanu. The ship dropped off cargo in Halifax, Nova Scotia, before entering the St. Lawrence Seaway system for the journey to Duluth, where it spent some time anchored on Lake Superior over the weekend before moving into the harbor.
The saltie left the Twin Ports on Tuesday, taking its load of wheat across the Atlantic to Italy.
Source: Republican Eagle