UK operator charters container ship to make three round-trips per week between Zeebrugge and Hull
P&O Ferries yesterday announced the launch of a new dedicated freight service between its Zeebrugge and Hull terminals, effective May 3.
The ferry and logistics company has chartered the 118 metre Elisabeth, a 5,000 ton container ship which will make three round-trips per week on the route.
The new sailings will complement P&O Ferries' existing combined tourist and freight service between Hull and the Belgian port, with the two ships on the route undergoing an £8.5 million relaunch earlier this year, the company added.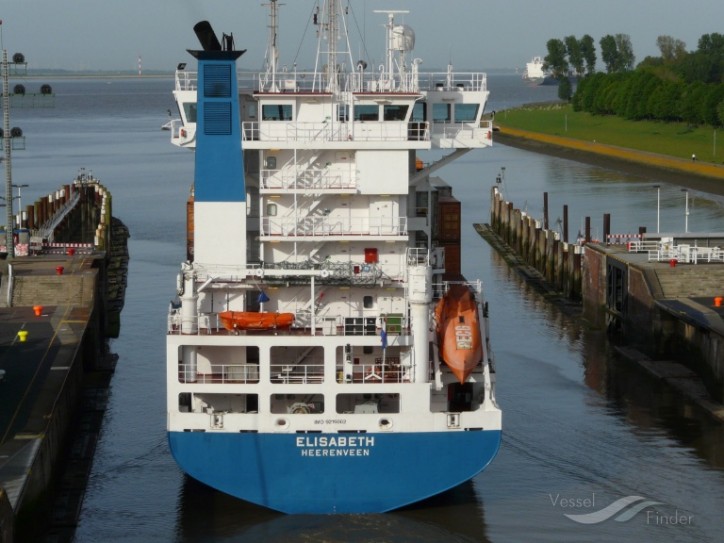 Container ship Elisabeth - Image courtesy of Pekka Järvinen
Commenting on the route expansion, Janette Bell, Managing Director of P&O Ferries, said: "We have designed this new freight service and our timetable around the needs of our customers, who have told us that reliability and the lowest possible terminal waiting times are vital to their businesses."

"The new service will offer fast and efficient turnaround times in both ports, with our recently expanded Zeebrugge terminal having optimised handling at our freight gate to help customers' delivery commitments. We will carry all types of lift units on the new service including containers and swap bodies."
"We expect demand for sea transport to and from Britain to increase in the years ahead, driven by a rising population and the continuing strength of the British economy. Our expanded freight service between Zeebrugge and Hull will further increase our customers' options for the fast and reliable delivery of goods."
Zeebrugge is P&O Ferries' main continental hub from which it serves the UK ports of Teesport and Tilbury as well as Hull.
The company has enhanced rail facilities at the Belgian port to facilitate the handling of a growing proportion of cargo originating in Central and Eastern Europe.
Earlier this month P&O Ferries reported that it had carried more freight across the English Channel in the first three months of the year than in any Q1 in its modern history, with the company's six ships on the Dover-Calais route transporting 361,100 lorries - an 11% increase on the same period in 2016.
The company plys eight ferry routes between the UK, France, Northern Ireland, the Republic of Ireland, Holland and Belgium.
It operates 20 vessels which carry more than 10 million passengers, 1.6 million cars and 2.2 million freight units every year.
Together with logistics division, P&O Ferrymasters, P&O Ferries also operates integrated road and rail links to countries across the continent including Italy, Poland and Romania.
A P&O Ferrymasters-owned rail terminal in the northern Romanian city of Oradea, designed to facilitate the onward movement of goods to UK from the 'Silk Road' trade route, became operational last year.
Source: Lloyd's Loading List