Capital Ship Management Corp. received a Certificate of Appreciation by the Australian Government and the Australian Maritime Safety Authority (AMSA) for the participation in a Maritime Winching exercise of M/V 'Attikos', a 178,929 dwt Capesize bulk carrier.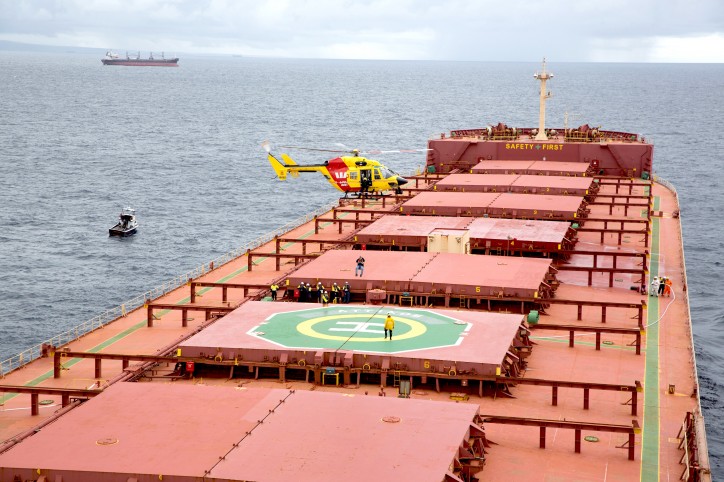 MV Attikos Port Kembla winch training exercise - Images courtesy of Capital Ship Management

Mr. Toby Stone, General Manager, Response, Australian Maritime Emergency Response Commander, presented to the Master, Crew and Owners of the M/V 'Attikos' a Certificate of Appreciation "for your professionalism, assistance and hospitality in supporting AMSA's Maritime Officer Winching exercise off Port Kembla on 3 March 2017".
Mr. Evangelos Marinakis, Chairman of Capital Maritime & Trading Corp. commented: "We are proud to be part of the wider maritime community and to assist safety efforts and initiatives worldwide".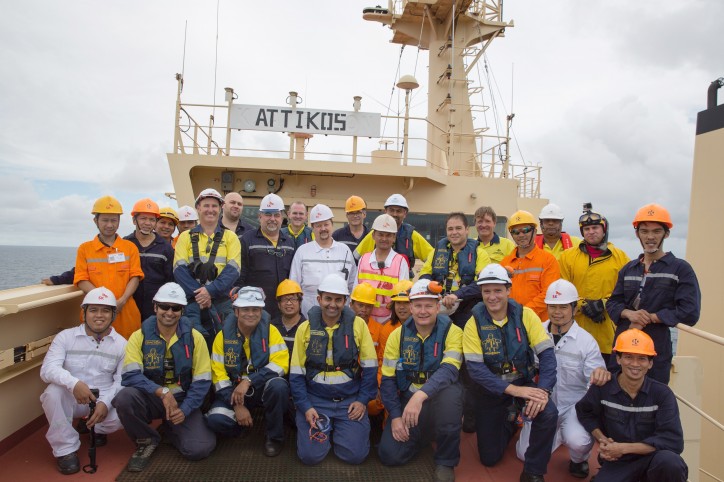 Capital Ship Management Corp. (a subsidiary of Capital Maritime & Trading Corp.) is a distinguished oceangoing vessel operator, offering comprehensive services in every aspect of ship management, currently operating a fleet of 57 vessels with a total dwt of 6.06 million tons approx. The fleet under management includes the vessels of Nasdaq-listed Capital Product Partners L.P.
Source: Capital Ship Management