On 26th of April 2017, the keel laying ceremony for the new 43 m fire-fighting vessel for the Hamburg Fire Brigade took place at Fassmer´s Bardenfleth shipyard.
Representatives from the Hamburg Port Authority (HPA), from the city of Hamburg and from the Hamburg Fire Brigade attended the keel-laying ceremony.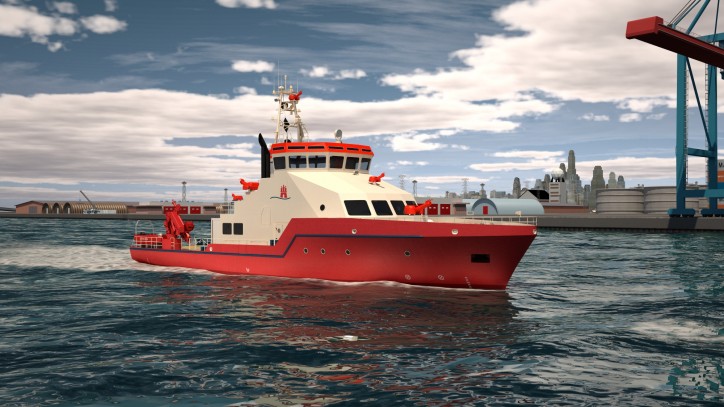 With a length of 43 m and a moulded beam of 10 m the new vessel, fully packed with state-of-the-art fire-fighting equipment, will be the largest vessel in the Hamburg fire-fighting fleet.
The vessel offers enough space for 4 crew members and up to 32 firemen. Driven by 2 main engines with 500 kW each, high power Schottel rudder propellers and two bow thrusters, it will reach a speed of 12 knots and it can be operated reliably even under DP mode in the port of Hamburg under all weather conditions.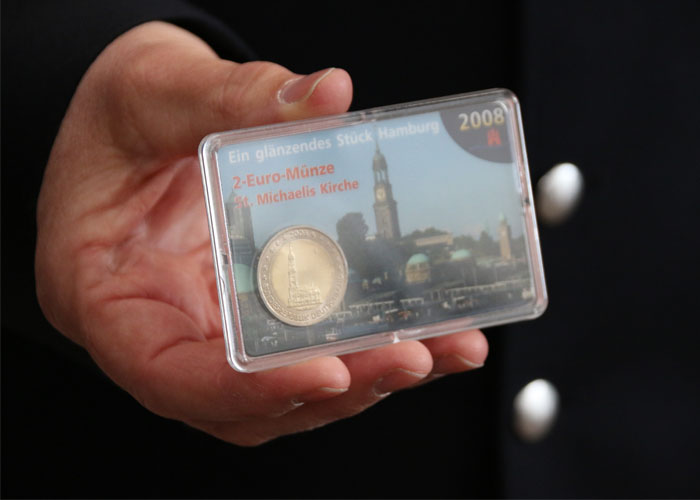 Three fire pumps, 6 remote controlled fire monitors, a gas detection- and warning system and a gas protection system ("Citadelle") are only a sample of the features making this vessel the most important asset for the Hamburg fire brigade. But this vessel does not only impress with its fire-fighting capabilities, but also with its minimal environmental footprint.
The vessel has been designed to meet the German "Blauer Engel" environmental requirements and its exhaust gas treatment system ensures that the vessel will meet the most demanding exhaust emissions restrictions in place.
Source: Fassmer