Tallink, the leading shipping operator on the Baltic Sea, celebrates the tenth anniversary of the operation of shuttle vessels on Tallinn-Helsinki route. Within this period, high-speed vessels of the highest weather and ice class have transported 30 million people between the two capitals, and the distance they have covered would be enough to circle the globe 40 times.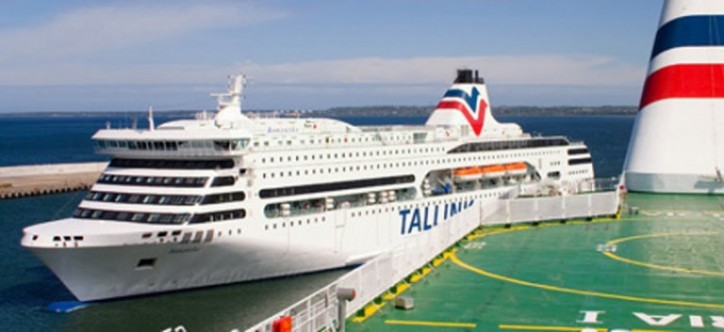 "This year, we are celebrating a symbolic jubilee in marine traffic between Helsinki and Tallinn by bringing a new high-speed vessel Megastar, which is also the most modern on the Baltic Sea, to the route with the busiest ship traffic between two European capitals," said Janek Stalmeister, chairman of the management board of Tallink Grupp. "Since the maiden voyage of our first shuttle class vessel, which consistently provides high-speed transportation all year round regardless of the weather conditions, in April 2007, we have carried a total of 30 million passengers between the so-called twin capitals."
In addition to providing new traveller experience, the shuttle vessels have remarkably increased the reliability of sea transport in the eyes of passengers and made the connection between the two capitals comparable with a car or bus ride between Tartu and Tallinn.
"Shuttle vessels of high ice class and storm resistance have created confidence among all the people who value travel reliability and consistent all-year-round schedules in the first place," the chairman of the management board of Tallink Grupp noted.

"Having started to use shuttle class vessels, we wished a well-deserved retirement to the era of smaller AutoExpress catamaran ships that also carried cars; in the weather conditions rather typical of the Baltic Sea, they took passengers on journeys best described as "rollercoaster rides" or would be stuck in the harbor because of the wind," Janek Stalmeister added.
Tallink introduced the Star high-speed vessel produced by the Finnish shipyard Aker Yards on Tallinn-Helsinki route in the beginning of April 2007. The second vessel, Superstar, was added to the fleet on the route between Estonia and Finland in April 2008, and the newest ship is Megastar, the most modern on the Baltic Sea and running on environmentally cleaner LNG fuel, which started operation this January.
Source: Tallink