On May 31, 2017, Teekay Tankers announced a merger agreement with Tanker Investments Ltd. (OSLO:TIL), creating the world's largest publicly-listed mid-sized tanker company. The merger will establish a 62 vessel fleet, including TIL's 18 modern mid-sized tankers comprised of 10 Suezmax tankers, 6 Aframax tankers and 2 LR2 tankers, and Teekay Tankers' fleet of 44 tankers, inclusive of 3 time chartered-in vessels.
In addition, Teekay Tankers has acquired from Teekay Corporation the remaining 50 percent ownership in Teekay's commercial and technical operations (Teekay Operations) for $27 million.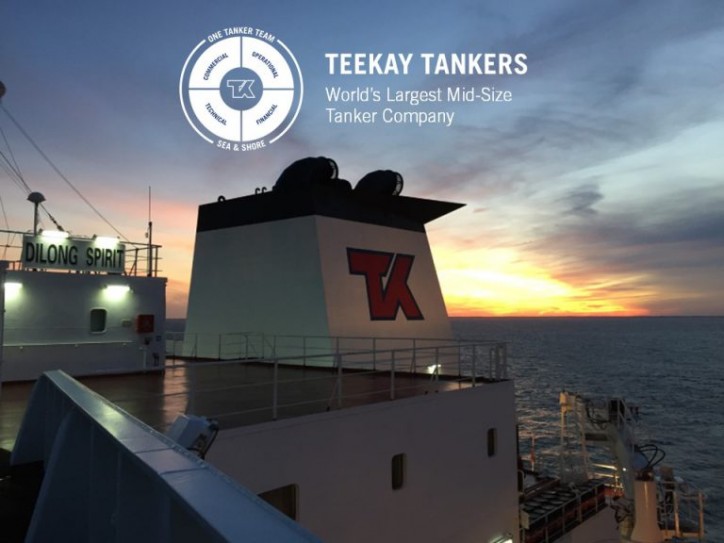 "This acquisition brings all tanker operations directly under Teekay Tankers and completes our evolution into a fully integrated conventional tanker platform."
With an average fleet age of 7.3 years, the TIL vessels will reduce the average overall fleet age of Teekay Tanker's fleet by approximately one year. Also, with Teekay Operations already providing the commercial and technical management of TIL's vessels, the Company expects a seamless integration across these two homogenous fleets.
"We believe Teekay Tankers presents an even more compelling investment in the mid-size tanker space with a stronger financial foundation, a much larger, younger fleet with which to service our customers globally, and our now fully-integrated tanker operations, positioning our Company as the leading tanker brand in our segment," commented Kevin Mackay, Teekay Tankers' President and CEO.
Related news: Teekay Tankers announces merger agreement with Tanker Investments Ltd.
Source: Teekay