A&P Group has announced a strategic partnership with Peel Ports Group at the latter's site in Great Yarmouth, UK.
Since acquiring the Port of Great Yarmouth in December 2015, Peel Ports Group has invested in projects such as a new £7m supply base for the offshore sector and related infrastructure. The partnership with A&P is part of a commitment and will offer added value services for new and existing customers.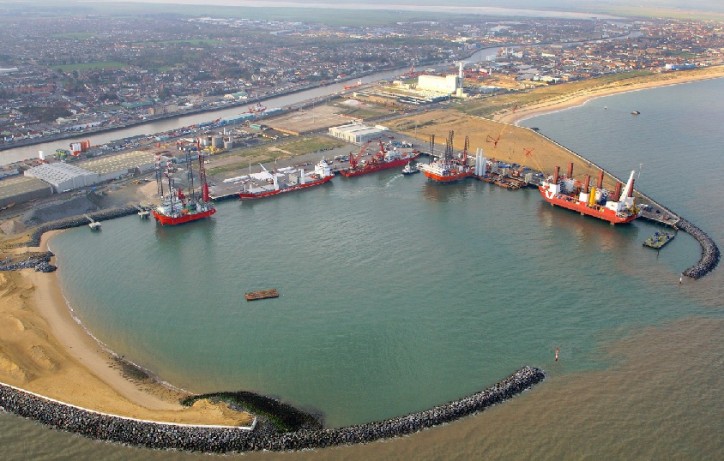 A&P will work collaboratively with Peel Ports Group to provide its marine and ship repair services as well as the mobile ship repair service Afloat, as part of Peel Ports Group's commercial diversification and extended offer to customers.
A&P Group has opened a dedicated office at Great Yarmouth, staffed by two full-time project managers, to deliver this service. The A&P team will be on site to provide support to clients from the oil and gas, offshore wind and tidal sectors. A&P Group delivers ship repair and conversion, mobilisation and demobilisation work, fabrication, and engineering support to these sectors.
Afloat will also be available to visiting vessels at Peel Ports Great Yarmouth. The 24/7 repair service for agents, ship managers and owners, enables experienced marine engineers, mechanical fitters, welders and others to repair customer vessels in situ as needed, or in port.
David McGinley, managing director of A&P Group said: "This is a strong alliance for the A&P Group as it gives us an invaluable presence on the east coast and importantly, establishes an even stronger, working relationship with Peel Ports Group.

"In particular, we have a strong history of supporting wave, tidal and offshore floating wind developers as well as major renewable companies, and it's this experience and heritage that make us well placed to partner with Peel Ports Group in the creation of a marine services hub."

"We also expect Afloat to be well received by Peel Port east coast customers. Afloat has experienced significant success on the east coast out of our Tees facility and our new expanded footprint will ensure more vessels will benefit from our services. We have the experience, facilities and sub-contractor infrastructure to get the right engineers to customer vessels wherever they may be and at any time. In a very cost-conscious market, this 24/7 service really sets us apart."

Richard Goffin, Port Director at Peel Ports Great Yarmouth said: "Our partnership with A&P Group is part of an ongoing commitment to offer added value services at Peel Ports Great Yarmouth, building on our existing investment programme that has seen £7m invested in facilities to support the offshore sector. A&P Group is a leader in its field and the impact of this partnership will create new opportunities in the supply chain, benefiting the local economy."
Source: 4AllPorts