On 20th June, Baleària will begin operating its fourth international line, which will join the city of Nador (in Morocco) with the Port of Almeria. The Baleària's vessel will depart from both ports twice daily (except Tuesdays and Thursdays, when there will only be one departure from each). The vessel that will make the connection will be the ferry Nissos Chios, which will cover the route in four hours.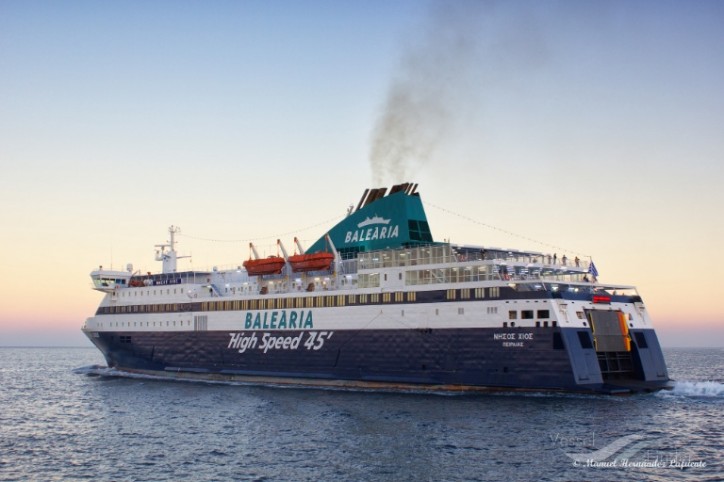 The Chairman of the shipping company, Adolfo Utor, already presented this vessel at the Port of Beni Ensar, near Nador, last March during an event attended by more than 120 people including the main authorities from the region as well as representatives from local travel agencies and civil society. During that event, Utor explained that the goal with the line between Almeria and Nador was to "serve the citizens of Morocco and its visitors as well as contribute to local economic and social development".
With this new line, Baleària is continuing its internationalization process which actually began in Morocco back in 2003, when it started connections between Algeciras and Tangier. This will be the third international route for Baleària in the north of Africa and it is being inaugurated just one year after it began operating between Mostaganem (Algeria) and Valencia. In 2016, the shipping company, which also operates in the Caribbean, hauled more than 705,000 passengers on international routes which accounted for 20% of all Baleària passengers. With this new route, the shipping company is getting closer to its objective of attaining 50% of the Group's turnover with international traffic, which currently stands at 20%.
Social involvement in Morocco
It is important to note the shipping company's social involvement in Morocco where it has been implementing various social and humanitarian programs in the north of the country through the Baleària Foundation for several years. Moreover, Baleària is committed to hiring local personnel for the operation of these lines on the ground and at sea. Therefore, nearly 14% of the shipping company's employees were of foreign origins in 2016, with half of them from Morocco.
Nissos Chios
The ferry Nissos Chios, one of the most highly valued of its fleet as per customer satisfaction surveys, has a capacity for 1,200 people and 350 vehicles with a maximum speed of 28 knots. The vessel features a wide range of facilities such as a self-service and a-la-carte restaurant with halal-certified food, a bar, a store, a prayer area, specific family-oriented services and an area for pets. The vessel is currently operating connections between Melilla and Almeria and Malaga, routes for which Baleària will once again this summer use the high-speed vessel Pinar del Río, which it already used last year.
Source: Balearia