This week the Port of Gibraltar played host to its largest ever visitor. The container ship TRITON, on its way from Rotterdam in the Netherlands to the Far East via the Suez Canal called into the Western Anchorage for bunkering operations in the early hours of Sunday morning.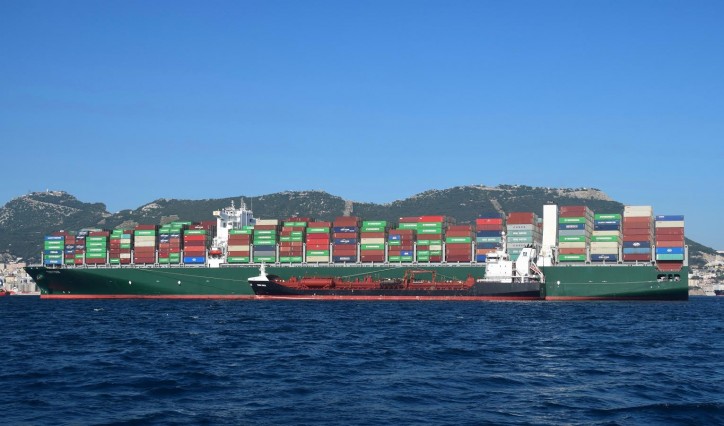 The TRITON was built in 2016 and has the capacity to carry over 14,000 containers. At 369 metres, she is one of the world's largest ships, with a displacement of 155,000 tonnes.
The operation required close cooperation and coordination between the Port Authority, Gibraltar Pilots and the bunker supplier Macoil International SA / Vemaoil Co Ltd. Their highly sophisticated bunkering tanker MT FIONIA SWAN of about 16,000 deadweight tonnage carried out the bunker operation.
CEO and Captain of the Port Commodore Bob Sanguinetti highlighted 'the scale and breadth of the business carried out in our busy port where we attract all types and sizes of commercial vessels, cruise ships and superyachts to take advantage of the wide range of services available to the shipping community.'
Source: Gibraltar Port