Mexico's environmental protection agency informed that oil is still leaking from bulk carrier Los Llanitos, twenty months after it grounded near Barra de Navidad, Jalisco, due to inclement weather.
During a monitoring tour, on July 11, Mexican PROFEPA discovered small traces of hydrocarbons in the waters surrounding the vessel. When the researchers boarded the ship, they found remnants of petroleum products inside her fuel tanks, which were pumped out following the accident.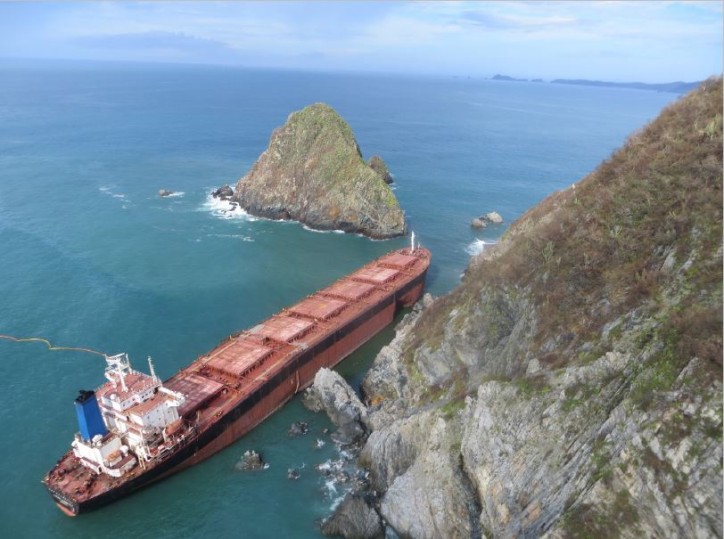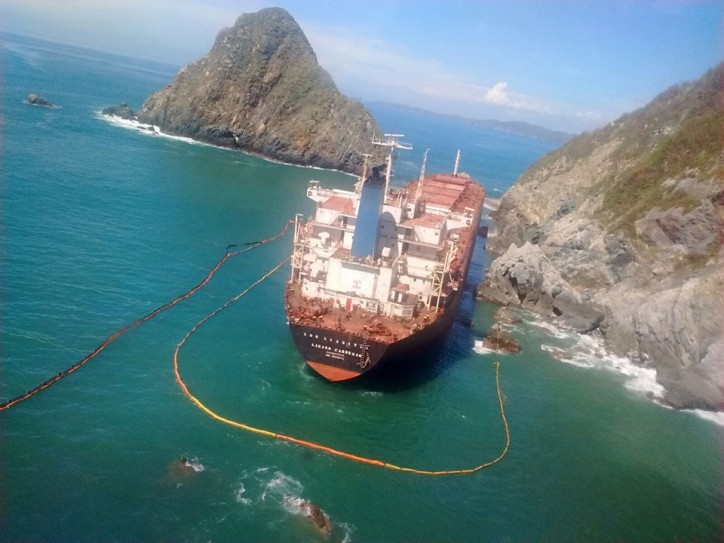 The vessel, carrying 27 crew members, ran aground in October 2015, after it was caught in Hurricane Patricia, sustaining extensive damage. All crewmen were saved.
Now the authorities have asked the responsible company to install absorption and containment booms, in order to prevent water pollution.
Further, the ship is in danger of breaking up, especially ahead of the current hurricane season.
A few weeks after the accident, technical activities were launched in order to remove hazardous waste and a salvage team recovered 11,000 liters of oil and almost 500 cubic meters of diesel from the ship. In addition, plans of dismantling the vessel were set by Mexican government several times, without result.
Related articles:
Bulk carrier Los Llanitos grounded by hurricane north of Manzanillo, Mexico
90-Day Deadline Given to Remove Fuel from Cracked Bulker off Mexico
Source: Green4Sea