The U.S. Military Sealift Command chartered heavy lift ship MV Ocean Giant set sail for the annual resupply mission to Thule Air Base in the Arctic.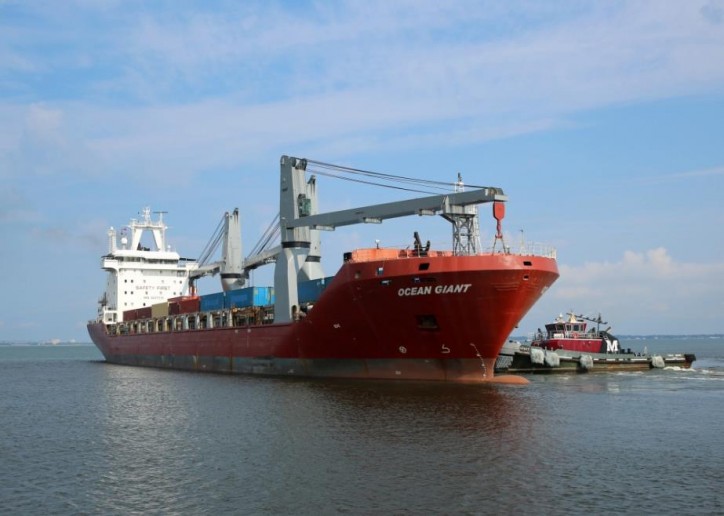 Under an operation called Pacer Goose, the ship departed Naval Station Norfolk on July 16 to bring food, spare parts and other manufactured goods to the remote U.S. Air Force base, located in the northern coastal Arctic region of Greenland.
"Ocean Giant is going to deliver the goods needed for the air base to operate," said Capt. Timothy Arey, Ocean Giant's master. "We are going to sail through the ice and the cold to get them what they need and take away the items which are no longer needed at Thule."
Even though the temperature will be freezing, summer is the only time of year that the ice is thin enough to break through, added Arey.
Ocean Giant is going to rendezvous with the oil tanker MT Maersk Peary, which is loaded with fuel for Thule. The two ships will follow a Canadian icebreaker through the ice and into the air base's harbor. The ships taking part in the mission also remove all of the base's solid waste and non-repairable equipment for return to the United States.
"Ocean Giant is a beautiful ship and has the ability to transport a wide variety of cargo," said Arey. "The ship is also a great fit for this mission because it is double hulled to handle the ice and is extremely maneuverable. Additionally, the ship has its own cranes so it can load and offload cargo independently."
Ocean Giant left Norfolk loaded with 100 shipping containers full of supplies, modular buildings and four K-Loads, which are used to load and offload military cargo aircraft.
Ocean Giant is crewed by 19 civilian merchant marines who perform all the operations aboard the vessel including navigation, engineering, medical care and line handling.
MV Ocean Giant is owned by Ocean Marine and crewed by SeaBulk Fleet Management.
Source: NavalToday