d'Amico International Shipping S.A. (Borsa Italiana: DIS), an international marine transportation company operating in the product tanker market, announces that its operating subsidiary d'Amico Tankers D.A.C. (Ireland) (d'Amico Tankers) signed a memorandum of agreement and bareboat charter contract for the sale and leaseback of the MT High Discovery, a 49.990 dwt medium-range product tanker vessel, built in 2014 by Hyundai-Mipo, South Korea for a consideration of US$ 28.0 million.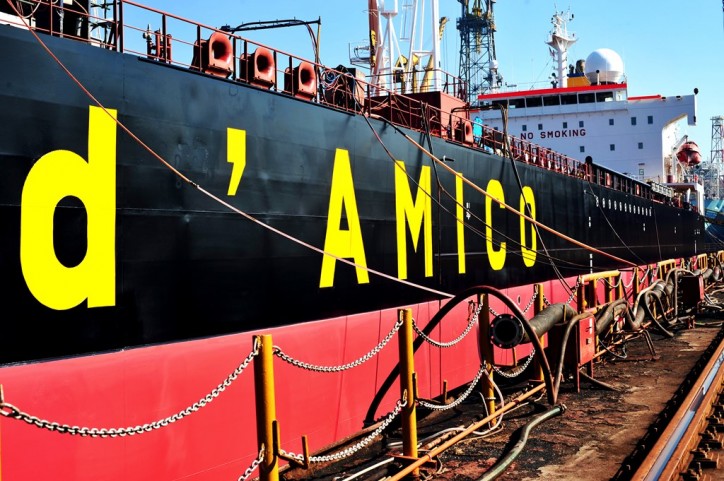 This transaction allows d'Amico Tankers to generate around US$ 10.7 million in cash, net of commissions and reimbursement of the Vessel's existing loan, contributing to the liquidity required to complete DIS' fleet renewal program and allowing the Company to benefit from the anticipated market recovery.
In addition, through this transaction, d'Amico Tankers will maintain full control of the Vessel, since a 10-year bareboat charter agreement was also concluded with the buyer, with a purchase obligation at the end of the 10 th year of the charter period. Furthermore, d'Amico Tankers has the option to repurchase the Vessel, starting from the third anniversary of her sale at a competitive cost of funds.
As of today, DIS' fleet comprises 55.5 double-hulled product tankers(MR and Handysize) with an average age of about 7.8 years(of which 29.0 owned vessels, 25.5 chartered-in vessels and 1.0 bareboat chartered). Currently, d'Amico Tankers has also shipbuilding contracts with Hyundai Mipo Dockyard Co. Ltd., for the construction of 6 LR1s (Long Range) product tankers with expected delivery between Q4 2017 and 2018.
Marco Fiori, Chief ExecutiveOfficer of d'Amico International Shipping, stated: "I am very satisfied with the conclusion of this sale and lease back deal with a reputable Japanese counterparty. This transaction will generate a positive net cash effect of US$ 10.7 million for DIS in Q3 2017, strengthening our balance sheet and liquidity position in view of the completion of our newbuilding plan. At the same time, DIS will keep full control of this new eco ship through a 10-year bareboat charter contract and will have the option of repurchasing it starting from the third anniversary of its sale date at a competitive cost of funds."
Source: d'Amico