Vroon Offshore Services and Rhenus Offshore Logistics B.V. have been working closely together on a maintenance campaign at two offshore substations in the Gemini Wind Park.
VOS Prime, a modern multi-role platform supply vessel (PSV) with SPS notation for 52 persons on board, mobilised an Ampelmann A-type gangway system and has been engaged in walk-to-work operations since the end of June 2017. The Ampelmann gangway system improves the performance 'weather window', while maintaining a significant clear-deck space of about 550 square metres of cargo-carrying capacity.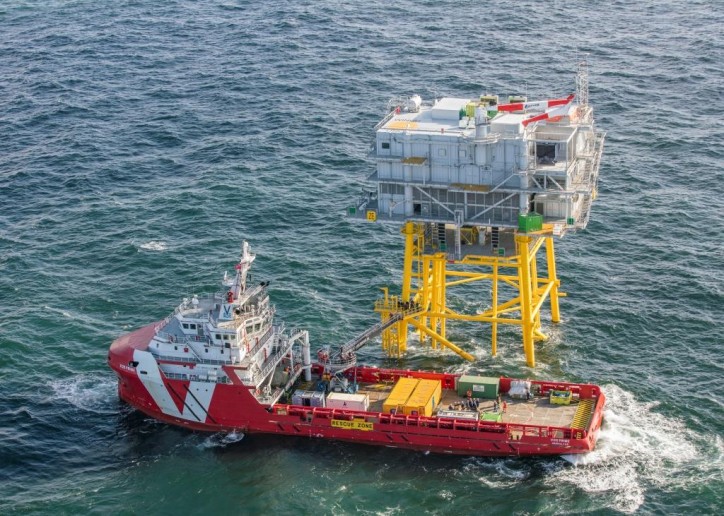 VOS Prime has provided work and residential accommodation for a project team of 40 Rhenus staff, in addition to the regular vessel crew of 20. A total of 934 transfers of personnel have been completed between VOS Prime and the substations. Providing on-board accommodation eliminated the need for Rhenus to arrange time-consuming and expensive daily round trips from Eemshaven for employees.
VOS Prime will now continue to operate in the Southern North Sea renewable sector in this enhanced walk-to-work set up.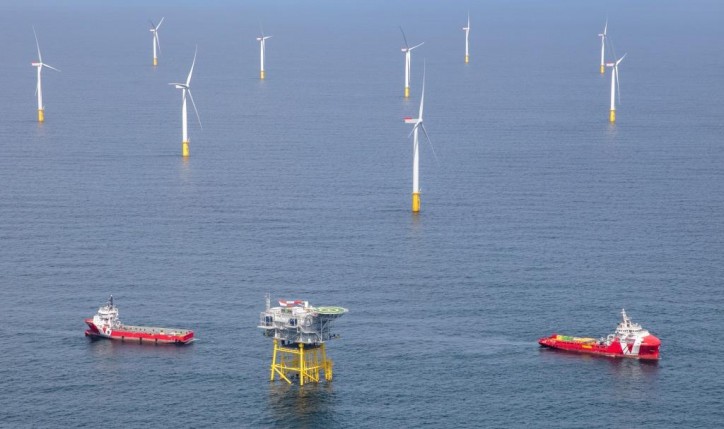 A second platform-supply vessel, VOS Prelude, also contributed to the project. Operating from Emden she has delivered supplies of food, drinks and, tools, and taken care of waste disposal.
Vroon and Rhenus have significantly increased their cooperation over recent months, working on a common goal of providing the highest possible level of support to the offshore-wind industry.
"The first project went very well. While Rhenus handled central management of the project, Vroon was a reliable and committed partner at our side," said Jannik Hartfil, Business Development Manager at Rhenus Offshore Logistics Niederlande.
Source: Vroon