Navios Maritime Containers Inc. (Navios Containers) (N-OTC:NMCI), a growth vehicle dedicated to the container sector, announced Monday that it has closed the acquisition of the remaining four container vessels and as a result has completed the acquisition of the entire 14 container vessels fleet (the "Fleet").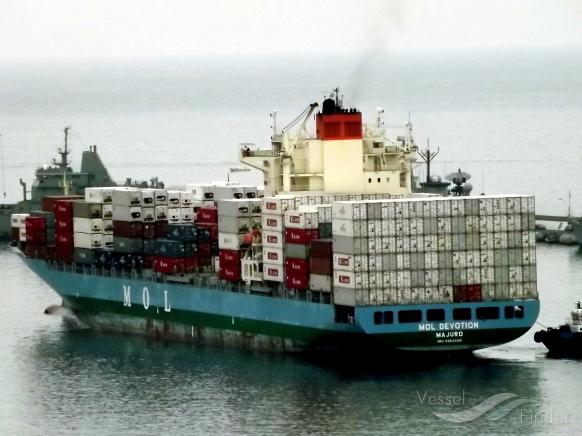 Navios Containers acquired the 14 vessels for a total purchase price of $118.0 million plus certain delivery and other operating costs.
The Fleet was partially financed through two loan facilities of $61.0 million in aggregate, including a previously announced $40.0 million facility, and a recently completed $21.0 million facility.
Fleet Update
Following this acquisition, Navios Containers controls a fleet of 14 vessels, totaling 57,100 TEU and the current average age of the fleet is 9.7 years.
| | | |
| --- | --- | --- |
| Vessel Name | TEU | Year Built |
| MOL Devotion | 4,250 | 2009 |
| MOL Destiny | 4,250 | 2009 |
| MOL Dominance | 4,250 | 2008 |
| MOL Delight | 4,250 | 2008 |
| MOL Dedication | 4,250 | 2008 |
| Navios Amaranth | 4,250 | 2007 |
| Navios Indigo | 4,250 | 2007 |
| Navios Vermillion | 4,250 | 2007 |
| Navios Verde | 4,250 | 2007 |
| Navios Amarillo | 4,250 | 2007 |
| Navios Azure | 4,250 | 2007 |
| Navios Spring | 3,450 | 2007 |
| Navios Summer | 3,450 | 2006 |
| Navios Verano | 3,450 | 2006 |
| | 57,100 | |
Source: Navios Containers