Reference is made to a release Thursday (Aug 17) by Saltchuk where the company announced its plan to expand its domestic shipping services to Hawai'i under its TOTE Maritime brand (TOTE). Philly Shipyard, Inc. (PSI), a wholly-owned subsidiary of Philly Shipyard ASA (Oslo: PHLY), is a part of this venture and can confirm that the previously-announced Letter of Intent (LOI) for the construction and sale of up to four new, cost-efficient and environmentally friendly containerships for the Hawai'i trade that was entered into between PSI and TOTE.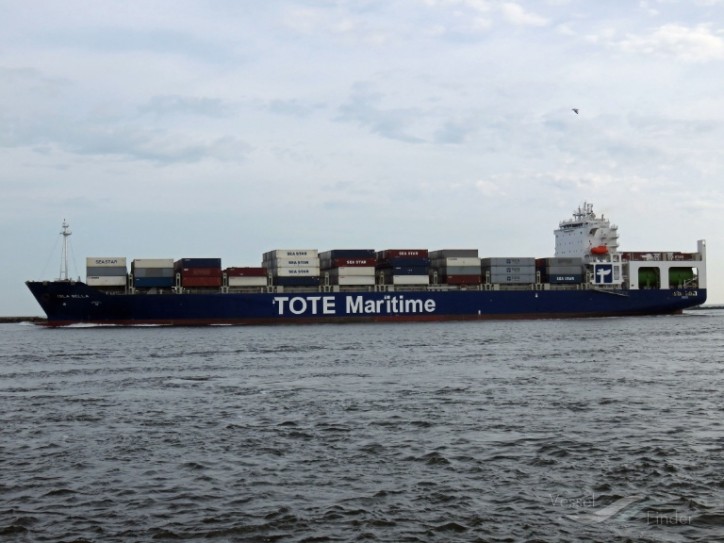 TOTE is a leading transportation and logistics company, overseeing some of the most trusted companies in the U.S. domestic trade. TOTE Maritime Alaska and TOTE Maritime Puerto Rico bring a focus on reliability and service to their respective markets and operate the most environmentally friendly cargo fleet in the United States.
"Philly Shipyard is very excited to have TOTE as its partner under the LOI and fully supports the efforts to introduce new vessels into the Hawai'i containership trade to replace aged ships in time to meet new environmental regulations," remarked Steinar Nerbovik, PSI's President & CEO.
As previously announced, PSI has already begun construction of the vessels outlined in the LOI to support their optimal delivery dates.
About Philly Shipyard:
Philly Shipyard is a leading U.S. commercial shipyard constructing vessels for operation in the Jones Act market. It possesses a state-of-the-art shipbuilding facility and has earned a reputation as the preferred provider of oceangoing merchant vessels with a track record of delivering quality ships. Philly Shipyard is listed on the Oslo Stock Exchange and is majority-owned by Aker Capital AS, which in turn is wholly-owned by Aker ASA. Aker is a Norwegian industrial investment company that creates value through active ownership. Aker's investment portfolio is concentrated on key Norwegian industries that are international in scope: oil and gas, fisheries and biotechnology, and marine assets. Aker's industrial holdings comprise ownership interests in Aker Solutions, Kvaerner, Aker BP, Aker BioMarine, Ocean Yield and Akastor.
Philly Shipyard has delivered 27 vessels in its nearly 20-year history, including four vessels for use in the Hawai'i containership trade which were delivered in 2003-2006. Currently, Philly Shipyard is building one 50,000 dwt tanker for a subsidiary of Kinder Morgan, Inc. (Hull 028) and two 3,600 TEU containerships for use in the Hawai'i trade for Matson Navigation Company, Inc. (Hulls 029 and 030). As discussed above, Philly Shipyard has also initiated construction of up to four containerships for use in the Hawai'i trade for its own account (Hulls 031-034).
Source: Philly Shipyard ASA