The Maritime and Port Authority of Singapore (MPA) informed for a collision between the 2 bulkers Oriental Pioneer and Atlantic Hero , that led to an oil spill this morning local time.

The damage of the Oriental Pioneer 's bunker tank caused fuel oil spill of 100 metric tonnes. Many patrol and anti-pollution vessels are at the location of the accident to clean up the mess. The Maritime Authorities will investigate the cause of the accident, now the 2 bulkers are safely anchored. The traffic in the port and the Strait of Singapore is not affected.

There are no reports for injured people.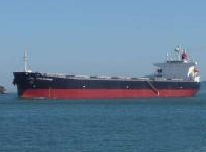 Ship Name: ATLANTIC HERO
Country: Bahamas
Type: Cargo ship
IMO: 9291119
MMSI: 311005500
Size: 225 x 32
Draught: 13.5 m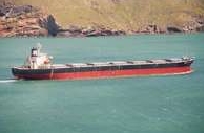 Ship Name: ORIENTAL PIONEER
Country: Korea
Type: Cargo ship
IMO: 9139983
MMSI: 441302000
Size: 225 x 32
Draught: 12.2 m