From December 2016, the Icelandic shipping line Eimskip will be calling at EUROGATE Container Terminal Bremerhaven.
Eimskip offers scheduled services in the North Atlantic, mainly to and from Iceland. The Blue Line service will soon include Bremerhaven as a port of call.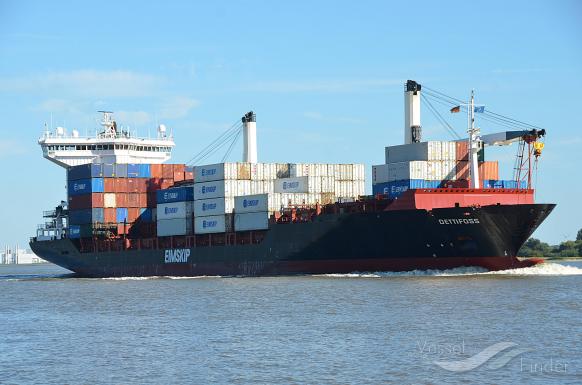 Container ship DETTIFOSS - Image courtesy: Buggi Porschien
The MV Dettifoss and MV Godafoss, each with a transport capacity of 1,474 standard containers (TEUs), will dock at EUROGATE Container Terminal Bremerhaven once a week. The route departs from the Icelandic capital of Reykjavik, via Toshavn on the Faeroe Islands, to Rotterdam, Bremerhaven and Aarhus.
In addition to container freight, Eimskip also transports break-bulk/LCL cargo to Iceland, and will therefore also draw on the services of the Container Freight Station (CFS) directly at the terminal. With its proximity to the fishing industry, Bremerhaven is the ideal location for the Icelandic shipping line, which also specialises in reefer cargo. BLG Coldstore, the region's biggest commercial cold store, is located directly at the container terminal.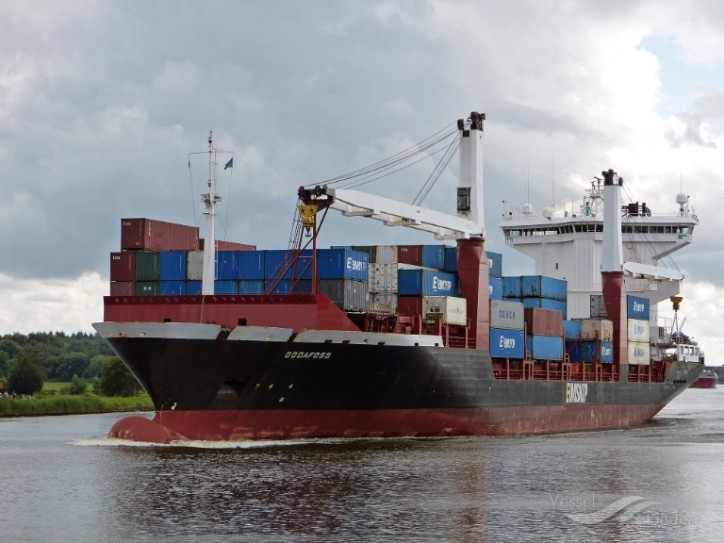 Container ship Godafoss - Image courtesy: Michael Gustmann
Emanuel Schiffer, Chairman of the EUROGATE Group Management Board: "Iceland and Bremerhaven have a number of things in common. For both, the maritime industry plays a major role, giving rise to lots of interesting tie-ins for potential business opportunities. We are therefore delighted that Eimskip has chosen Bremerhaven to serve Germany as a port of call on its routes."

Jan Felix Großbruchhaus, Managing Director of Eimskip Germany: "After 90 years of regular scheduled services to Hamburg, a new era is dawning for Eimskip in Bremerhaven. We are expecting it to bring synergies and new commercial opportunities. Thanks to recent expansions and changes in Eimskip's services, and to the modern cargo handling at the EUROGATE terminal in Bremerhaven, we will be even better positioned in the future."
Source: Eurogate