Siem Offshore has entered into a Bareboat charter agreement with an international subsea contractor for the Offshore Subsea Construction Vessel Siem Stingray.
The contract was signed for a firm period of 2 years with options.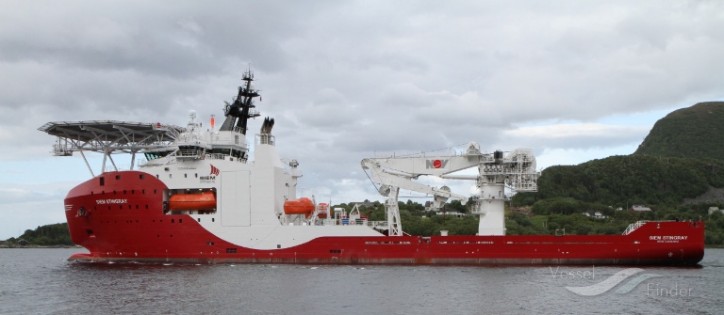 The vessel will commence operation during first quarter 2018.
About OSCV Siem Stingray:
The Siem Stingray is designed for subsea operation duties such as construction and installation work, inspection and maintenance. The vessel is of clean design, has particularly good seakeeping abilities, station keeping performance and is able to keep a high transit speed. It is environmental friendly with focus on low fuel consumption through its diesel electric machinery. The vessel is classed according to SPS 2008 and Clean Design.
Offshore Subsea Construction Vessel (OSCV)
| | |
| --- | --- |
| Built: | Delivery 2014 |
| Design: | STX OSCV 03 |
| Dp Class: | 2 |
| LOA: | 120.80 m |
| Breadth: | 23.00 m |
| Draught: | 6.60 m |
| Dwt: | 5,000 t |
| Accommodation: | 110 |
| Cargo Deck Area: | 1,300 m2 |
| Offshore Subsea Crane: | 1 X 250 t AHC, 3,000 m |
| ROV Moonpool | 7.2 X 7.2 m |
Source: Siem Offshore