The 26,260dwt Great Lakes Fleet-managed bulk carrier SS John G. Munson has successfully finished its first season as a diesel-powered ship following a 12-month power conversion project.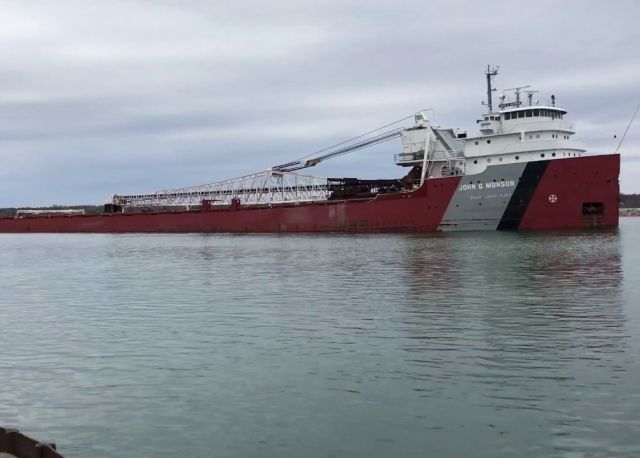 Completed last year by Fincantieri's Bay Shipbuilding yard, the conversion saw the self-unloader's steam propulsion plant replaced with an energy efficient medium-speed diesel arrangement with a new tailshaft, stern tube, propeller and hub. Thordon Bearings carried out the oil-to-water lubricated tailshaft conversion and supplied its COMPAC water lubricated propeller shaft bearings; Water Quality Package, which conditions the lubricating water; and shaft protection system ThorShield.
Thordon's regional manager – Americas, Scott Groves, said: "September 2017 sea trials confirmed the MV John G. Munson is consuming considerably less fuel than it was as a steam ship, reducing emissions dramatically. The water lubricated propeller shaft arrangement adds to these cost savings and further mitigates against any risk of tailshaft pollution."
Collaborative project
Mechanical Supply Inc. and Belthor Systems worked with Great Lakes Fleet on the design, while Avalon Marine worked with classification society ABS to trial COMPAC under its notation for extended shaft withdrawal.
SS John G. Munson is the first ABS-classed vessel with a water-lubricated propeller shaft arrangement to operate under its TCM (Tailshaft Condition Monitoring) notation.
Great Lakes Fleet is assessing the performance of COMPAC installed on the Munson in preparation for the possibility of converting more vessels in its fleet to water-lubrication.
Source: The Motorship