On Monday, August 24, the passenger ship Costa Mediterranea nearly lost a tender boat in the port of Montenegro.
The incident occurred, while the tender was lowered for a scheduled passengers excursion in the fjord of Kotor.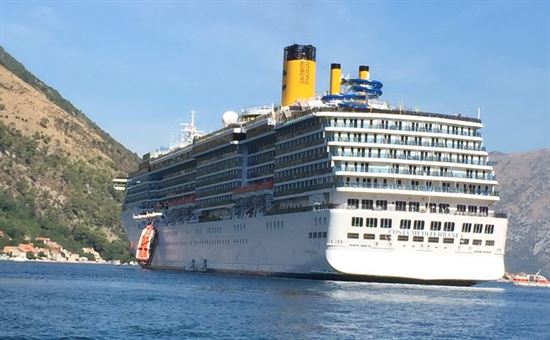 Image: unionesarda.it
Costa Mediterranea lifeboat 6 (CS IBCF) was left hanging from the side of the cruise ship due to a malfunction.
Photo images from the time of the tendering operation showing a cable snapped from the one end of the boat and the tender hanging in near-vertical position.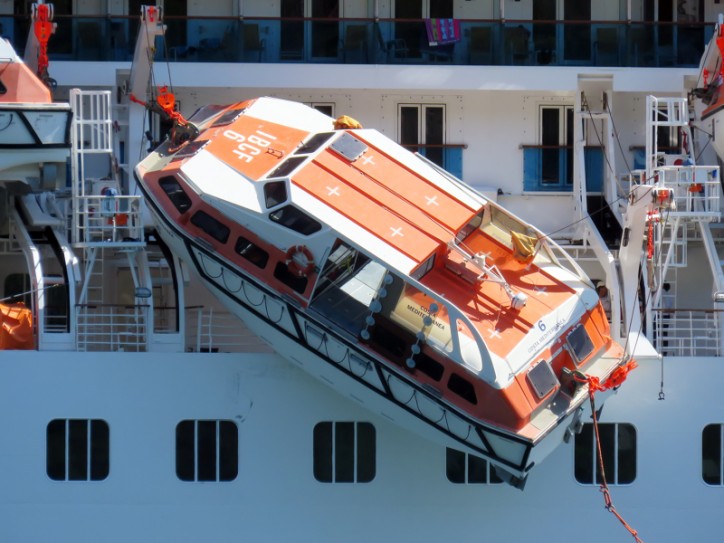 There is no information for passengers or crew injured, as no one was aboard the tender at the time when the incident occurred.
When the ship's crew tried to lift the boat, it crashed down a second time before being pulled back into position.
Costa Cruises commented:
"Costa Mediterranea experienced a technical problem with one of the ship's lifeboats during operations for tendering while anchored in Kotor as per planned itinerary. The safety of the ship and of its passengers and crew has never been put at risk, as the tender was not carrying any passenger or crews members."
The cruising company cancelled the call of Costa Mediterranea in Argostoli in order the tender boat to be fixed and repaired.
The passenger ship was originally sailing on a cruise started in Trieste on Aug 22 and was enroute to Rhodes, Greece.