On Thursday, September 24 in Hamburg, APM Terminals Rotterdam (APMTR) on the Maasvlakte received the JOC Award for the most productive terminal in Europe.
It is the fourth time in a row that APMTR was awarded the prize by the American Journal of Commerce (JoC), the company said in its press release.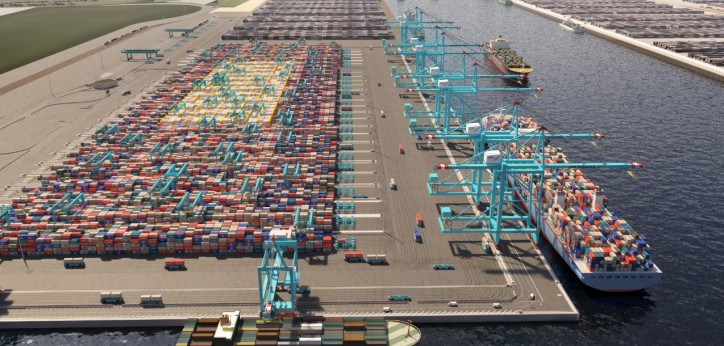 Image: portofrotterdam
Not even a week ago, the terminal achieved a quay transhipment record by breaking the magical barrier of 40 moves per crane per hour. APMTR achieved a new record with an average of no fewer than 41.6 moves per crane per hour on the G6 service AX4 'Leto'. The previous record was 39.9. The Leto moored on 17 September at 15:25 hours and left the same day at 23:40 hours. With this record, the terminal can compete with the very top of the world. At an international level, 40-plus container terminals are known as the top benchmark.
Managing Director, Pieter Hartog:
"Our organisation is the leader in Europe and is also known internationally for its fast and excellent service. Thanks to this performance we are an important option for shipping companies that handle large volumes; proven speed is our strong point."
Source: portofrotterdam.com