The giants of the ocean are continuing to grow. Mediterranean Shipping Company (MSC) is currently launching ships capable of carrying more than 19,000 containers. In December they will begin calling at the Port of Gothenburg. The first to arrive will be the newly christened MSC Maya.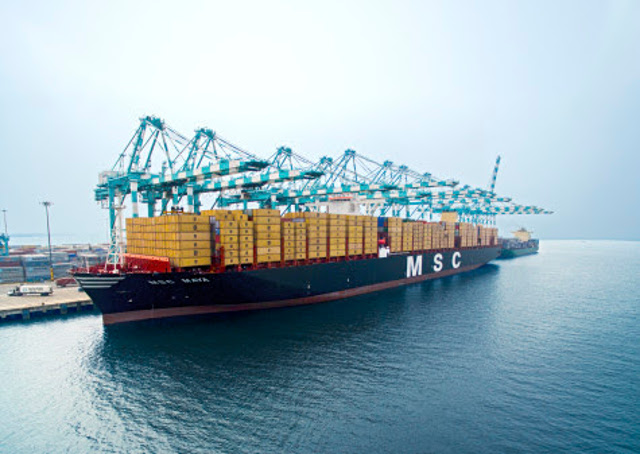 "We are extremely pleased that MSC will be sailing between Asia and Gothenburg using its largest ships. This means a great deal for the competitiveness of Swedish industry as it is these vessels that offer direct services to the Far East and other parts of the world, said Magnus Kårestedt, Port of Gothenburg chief executive.
It was two years ago that Maersk's Triple E class ships arrived at the Port of Gothenburg, attracting considerable attention in the process. With a load capacity of 18,240 containers, they were the biggest in the world at the time. Now the Swiss shipping line MSC Mediterranean Shipping Company has topped the world list with its new Oscar class. The company has launched four ships in this class this year and a further 16 are on the way. They all have a load capacity of 19,224 containers.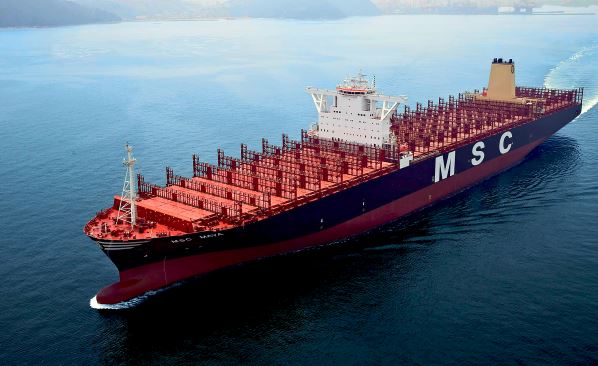 Several of these supersize-vessels will be included in the MSC rotation between Gothenburg and the Far East. The first to arrive will be MSC Maya in December, followed by her sister ship Zoe in January.
"MSC Maya and MSC Zoe and their sister ships exemplifies MSC's global hunger to grow our business. And we are very pleased with the calling of MSC Maya and MSC Zoe to Gothenburg port, as they will allow us to increase capacity and offer even more competitive transport between Sweden and Asia," said Lars Rexius, Managing Director of MSC Sweden.
The vessels will be handled at the container terminal at the Port of Gothenburg, APM Terminals Gothenburg.
"This call will be the largest one since we took over the container terminal almost four years ago. Since the start, we have invested over 800 million on several improvements, for example new cranes and extended railtracks. Now we have an almost new terminal with an increased productivity and capacity, which of course feels very good", says Henrik Kristensen, Managing Director at APM Terminals Gothenburg.
Equivalent to 19 normal ships
The most common cargo ships in the seas around Scandinavia carry around 1,000 containers. MSC Maya is thus equivalent to 19 such vessels. She is 396 metres in length – equivalent to approximately four football pitches – and has a beam of 59 metres. If the 19,224 containers were to be placed end-to-end, they would stretch from Gothenburg to the town of Skara, a distance of 115 km. Stacked vertically, they would form a tower 50 km in height.
"MSC Maya and MSC Zoe symbolise the renewal that is taking place within our organisation. Not only do we have the youngest containership fleet in the world today. By incorporating state of the art technologies, such as the electronically controlled modern classic diesel engines, anti-fouling paint and autopilot systems, MSC Maya and her sisters achieves remarkable level of efficiency and offers a healthier supply chain", explains Lars Rexius.
MSC new supersize ships are all built at the DSME shipyard in South Korea, and they are named after the grandchildren of the founders of the company, Gianluigi Aponte.
Source: portofgothenburg.com