The price of 15 new warships for the Canadian navy has more than doubled, from $14 billion initially set aside for construction to more than $30 billion, says an independent analysis of the largest military procurement in Canadian history.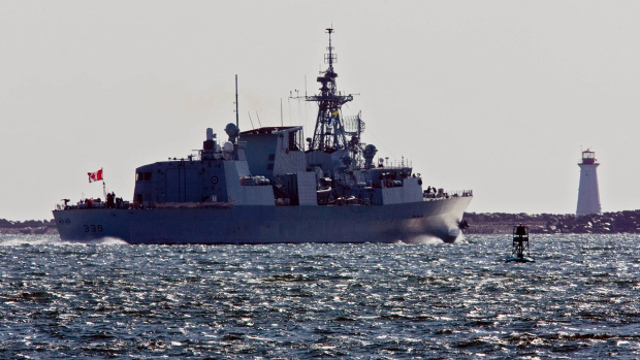 That takes the total cost to upgrade Canada's navy to $42 billion — $16 billion more than the $26.2-billion approved by the government for the Canadian Surface Combatant program.
That would make the warships component alone more expensive than the approved budget for the entire national shipbuilding program, which also includes supply ships, coast guard ships and Arctic vessels.
The cost analysis was conducted by the firm A.T. Kearney earlier this year. The project budget was set years ago at $26.2 billion. Of that, $14 billion was to be spent on the design and construction of warships.
The rest of the budget is for the provision for ammunition, infrastructure costs such as jetties, spare equipment and support.
It's the cost for the design and construction that has been found to have more than doubled.
Find more: www.cbc.ca/news