GasLog Ltd. (GasLog), an international owner, operator and manager of liquefied natural gas ("LNG") carriers, announced on Monday (Jun20) that it has launched a debt financing of $1.05 billion with a number of international banks to re-finance six legacy facilities (the "Legacy Facility Re-financing"). The Legacy Facility Re-financing covers eight on-the-water vessels, which were delivered between 2010 and 2015.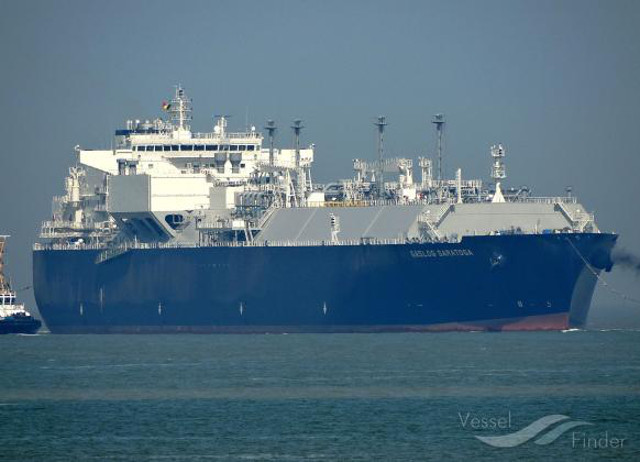 LNG Tanker GasLog Saratoga - Image: Gyssels Gilbert
The key highlights of the $1.05 billion Legacy Facility Re-financing are as follows:
- Re-finances $960m of bank debt across six legacy facilities
- Includes a $100m revolving credit facility ("RCF") creating additional liquidity
- Tenor of 5 years extends the maturity of the existing facilities to 2021
- Attractive weighted-average margin
- Simplifies GasLog's bank debt into four multi-vessel facilities
Terms of the Legacy Facility Re-financing are in line with GasLog's existing facilities, demonstrating the banks' strong appetite to lend to leading companies in the LNG industry. The Legacy Facility is currently in the documentation stage and is expected to close early in H2 2016.
Post the completion of this financing, GasLog Ltd. will have four debt facilities in total (from nine before Monday's announcement). The eight vessels covered by the Legacy Facility are as follows: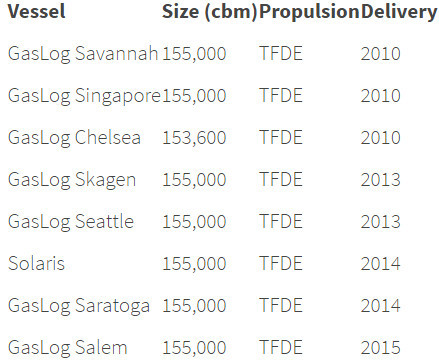 Simon Crowe, Chief Financial Officer commented, "I am delighted to announce this re-financing, which simplifies GasLog's bank facilities and aligns the terms and covenants across our four facilities. The Legacy Facility Re-financing further extends GasLog's maturities, strengthens the balance sheet and creates additional liquidity for the company as we look to pursue a number of interesting growth opportunities in the LNG carrier and FSRU sectors."
Citibank N.A ("Citi"), Credit Suisse AG ("CS") and Nordea Bank AB ("Nordea") are acting as Mandated Lead Arrangers ("MLAs"), and Joint Bookrunners. Citi is also acting as Global Coordinator.
Source: GasLog