A British-registered chemical tanker ship carrying 4,732 tons of ethanol was towed into the port of Cartagena on Wednesday morning after suffering engine problems while on her way to Fos Sur Mer in the south of France.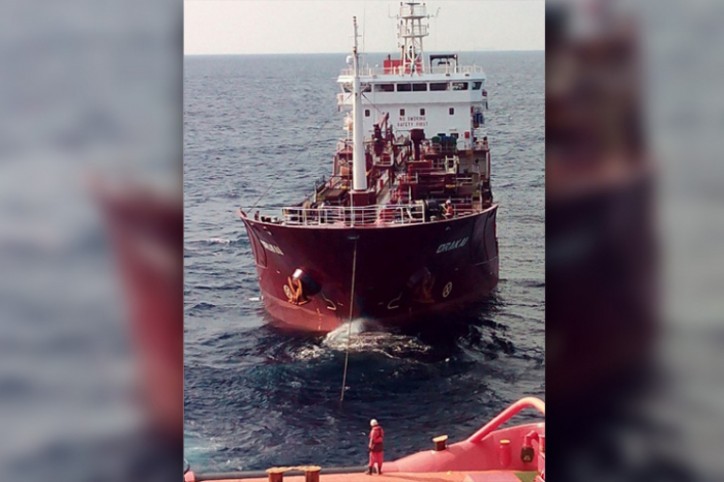 Chemical tanker Orakai under tow - Image courtesy: Salvamento Maritimo
A request for help was received from the Orakai on Tuesday morning when the ship was approximately 13 nautical miles south-west of Calblanque, but the rescue operation was hampered by rough seas and strong winds, with waves of 3 metres and wind speed of 30 knots.
Eventually, however, the twelve people on board were relieved to see the arrival of the Clara Campoamor rescue vessel, which towed them into the port.
Due to the nature of the cargo onboard the Orakai the situation was monitored closely throughout the emergency. No spillage has been reported.
Source: Murcia Today