Seamec Ltd informed that the company has entered into a charter party with Dolphin Offshore Shipping Ltd for charter hire of its vessel Seamec Princess for working in Mumbai High Offshore, Heera Field, Neelam Field and Bassein Field for a firm period of 30 days with the option of extension thereafter by mutual agreement.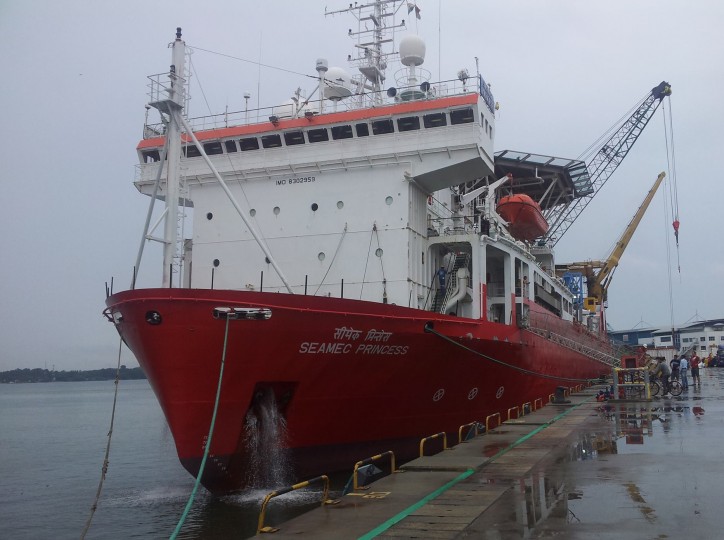 The charter commenced with effect from November 7, 2017.
The total value of the contract including mob/demob during the firm period is Rs 5.72 Cr.
Seamec Ltd is currently trading at Rs 160, up by Rs 3 or 1.91% from its previous closing of Rs 157 on the BSE. The scrip opened at Rs 160 and has touched a high and low of Rs 160 and Rs 160 respectively.
The current market cap of the company is Rs 399.17 crore.
Source: IIFL