Hapag-Lloyd has placed an order for five state-of-the-art container ships to serve for its South American trade. The new vessels will be build by the South Korean shipbuilder Hyundai Samho Heavy Industries (HSHI) and the delivery will start as early as November 2016.
The new order comes in line with the almost complete expansion of the Panama Canal, which will allow liner shipping companies to use larger than 4,900-TEU vessels.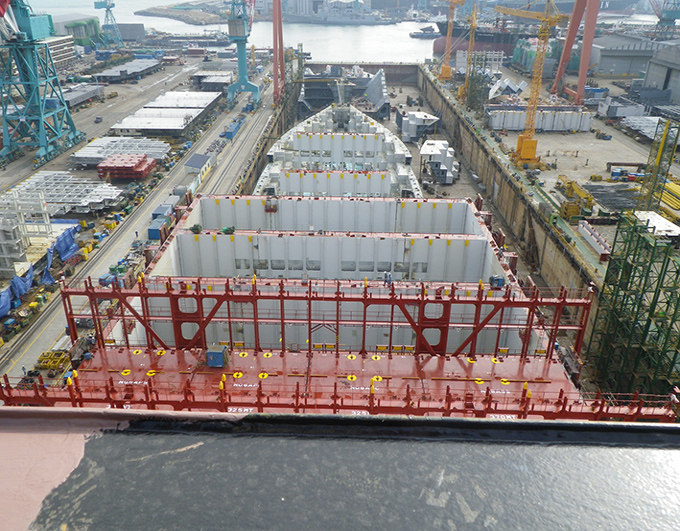 The Hapag-Lloyd new buildings will have a capacity for 10,500 TEUs. Their length will be 333 m with a width of 48 m. The main engine of the vessels will be highly efficient. They will feature an innovative lashing and loading system allowing greater loading flexibility and an optimised shape of the hull. Among the main advantage of the cargo vessels is the fact that they have space for up to 2,100 reefers suitable for transporting perishable goods.
Axel Ludeke, Senior Director Network and Cooperations at Hapag-Lloyd, said:
"We are one of the market leaders in South America. However, without the optimal ships, we wouldn't have any power in the market."
Hapag-Lloyd believe their fleet will be optimal with the seven 9,300-TEU new buildings, which were ordered by CSAV prior to the merger between the two companies.
Source & Image: Hapag-Lloyd