Norwegian offshore vessel designer Skipsteknisk announced earlier this month that its latest OCV design "Oceanic" has left Tersan Shipyard in Istanbul.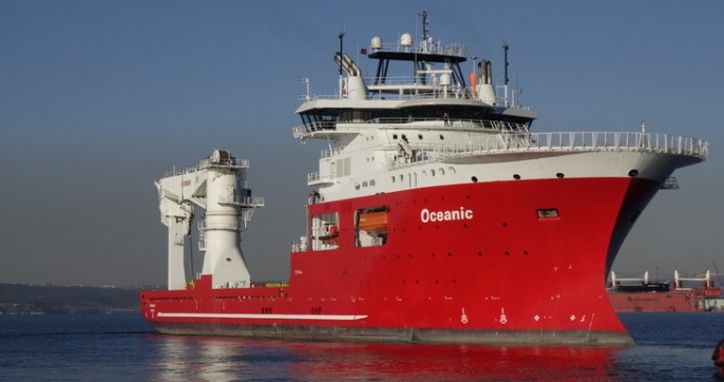 Photos courtesy of: Skipsteknisk
The vessel, originally named "Volstad Oceanic", was ordered by Volstad Shipping in Norway in 2013, but the attractive vessel was acquired by Netherlands company Allseas this autumn right before delivery.
According to the latest AIS data (Nov 30) the vessel is in the port of Dunkerque, France.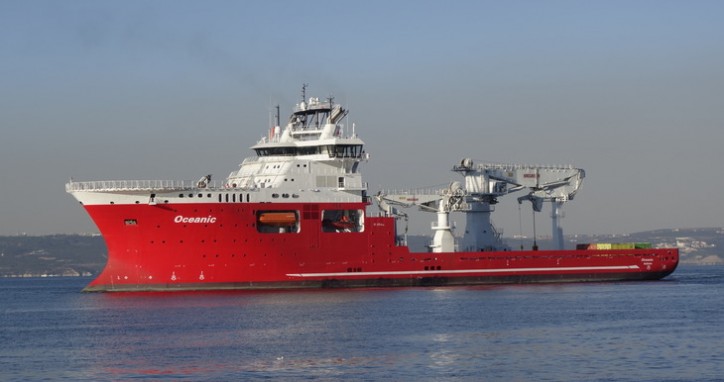 ST-259 Arctic is a very advanced OCV design with triple redundant power and propulsion system, Ice-1A, 300t crane, two WROVs through moonpools, accommodation for 120 POB, and deck area of 1650m2. Main dimensions are 128.5 x 25m.
Source: Skipsteknisk