For the year ended 31st December 2017, China Merchants Port Holdings Company Limited (CMPort) handled a total container throughput of 102.93 million TEUs in its port businesses, up 7.5% from the same period of2016, representing a breakthrough of 100 million TEUs. Among which , Mainland China contributed container throughput of 77.10 million TEUs, Hong Kong and Taiwan handled 7.48 million TEUs,overseas ports reached 18.35 million TEUs with the outstanding performances of Colombo International Container Terminals Limited (CICT) in Sri Lanka and Lomé Container Terminal S.A. (LCT) in Togo, of which increased by 18.5% and 67.5%respectively.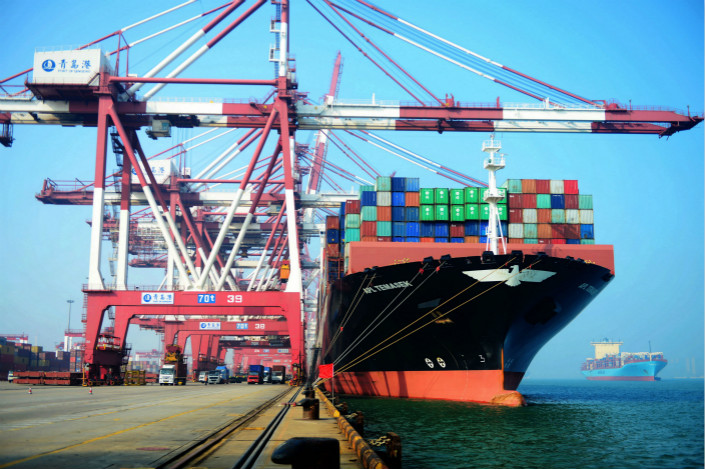 Managing Director Mr. Bai Jingtao said, "In times with the 25th listing anniversary of the Company in Hong Kong, CMPort and its subsidiaries surpasses 100 million TEUs, setting a new record in history. This is not only a milestone for the Company, but also the first Chinese enterprise as a port operator who surpasses 100 million TEUs, which marks a new stage with historic significance for the Company's port business. We will continue to work unremittingly to become the world's leading enterprise with global competitiveness.
Looking back to the development of CMPort, the Company has always been standing at the forefront, creating numerous No.1 in China's port industry. China Merchants Group, founded in 1872, was a pioneer in the development of China's modern port and shipping industry. Alongside with the Chinese economic reform, the company seized the golden time of China's port industry. Starting from investing port business in Hong Kong, the Company established its Western Shenzhen homebase port through mergers and acquisitions, and further expanded its port layout in major hub locations such as Zhangzhou in Xiamen, Shanghai, Ningbo, Qingdao, Tianjin and Dalian. By continuously expanding business layout in Mainland China, CMPort has became the largest container port developer, investor and operator in China by the end of 2007.The predecessor of CMPort, Haihong Industrial Co., Ltd., was the first Red Chip listed in Hong Kong in July 1992 and gradually became a constituent of Hang Seng Index(Blue Chip) in September 2004.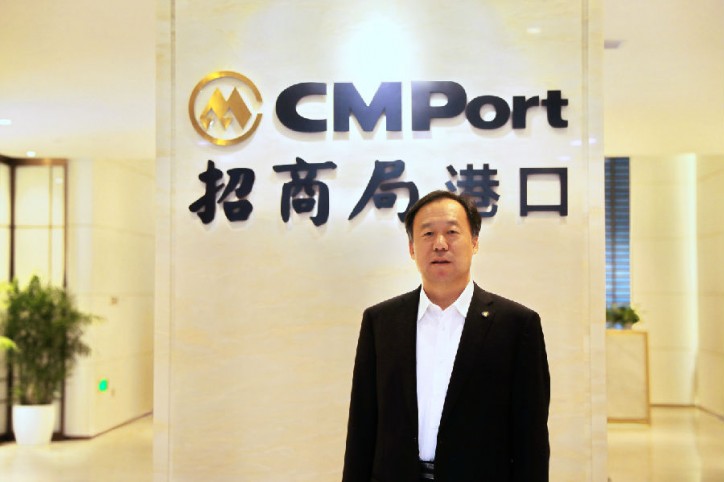 Leveraged on its layout in major hub ports in mainland China, CMPort started to implement overseas strategy in 2008. The Company firstly invested in Tin-Can Island Container Terminal(TICT) in Nigeria and then Lome Container Terminal (LCT) in Togo in West Africa, further invested to the hub ports of countries alongside the "Belt and Road", including Colombo International Container Terminal (CICT) in Sri Lanka and Port de Djibouti S.A. in Djibouti. In order to achieve business expansion in Europe and North America, the Company acquired equities of Terminal Link S.A from CMA CGM.
In 2017, the Company made great achievements in its port business again. The Company has successively become the shareholder of the Hambantota Port in Sri Lanka and TCP Participações S.A. (TCP) in Brazil. For the port investment in Mainland China, the Company has taken a majority stake in Shantou Ports Group Corp Co., Ltd.during the year. As of 31st December, 2017, the business of CMPort has covered 31 ports in 16 countries and regions and over five continents, with more than 190 container berths and more than 220 bulk cargo berths.
Mr. Bai Jingtao emphasised, "CMPort has experienced 25 years precipitation of glory and now facing a new historical period with abundant opportunities. Economic globalization is deeply changing the global economy as well as the supply and demand relationship of international trade. In the new era, CMPort aims "To Be a World's Leading Comprehensive Port Service Provider" ,we will actively develop overseas ports and related business, as well as servicing the local and global economy. CMPort will also further consolidate, improve and enhance the port network and operations in China in order to further strengthen its leading position within the global container industry. Moreover, the company will also cultivate innovation culture, establish innovation mechanism and develop innovative business to constantly improve the industry standards and meet the needs of customers, so as to provide the best services to our global customers."
Source: CMport