South Korea's mid-sized liners Sinokor Merchant Marine Co. and Heung-A Shipping Co. agreed to merge their container shipping services by next year to rationalize operations ahead of joining up with bigger Hyundai Merchant Marine.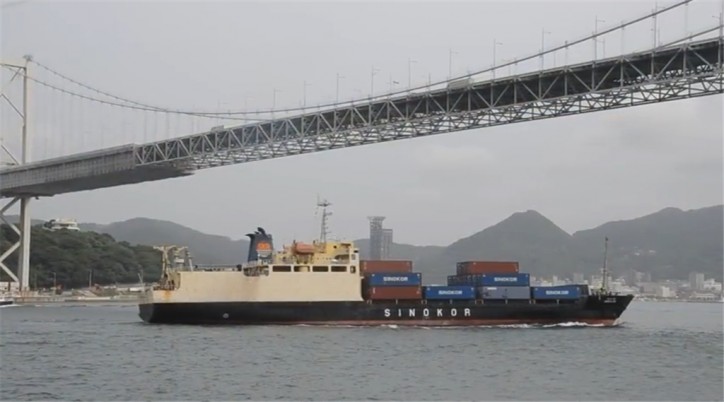 The two companies would sign the deal on April 3, according to the Ministry of Oceans and Fisheries and the Korea Shipowners' Association on Wednesday.
The Korea Shipping Partnership (KSP), an alliance of 14 liner operators, was launched last August under state sponsorship to restore Korea's maritime status following the collapse of Hanjin Shipping, which had been Korea's flag sea carrier and the world's seventh largest shipping line.
The KSP alliance arranged three rounds of streamlining and overhaul, eliminating three overlapped sea lanes in Asia and retiring 11 vessels.
Sinokor Merchant Marine and Heung-A Shipping primarily run freight services in Asia, with a fleet capacity of 55,000 twenty-foot equivalent unit (TEU) and 47,000 TEU, respectively. Together, they account for nearly 34 percent of Asia's total fleet capacity when excluding Hyundai Merchant Marine Co. (HMM) and SM Line Corp.
The two firms agreed to install a joint office next month for detailed talks on integrating their services and aimed to complete the task by late next year.
They also agreed to work closely with Korea's largest carrier HMM as a strategic partner. The three have already formed a consortium last March to leverage HMM's strength in long-distance routes and the two liners' advantage in Asia.
Source: Pulse