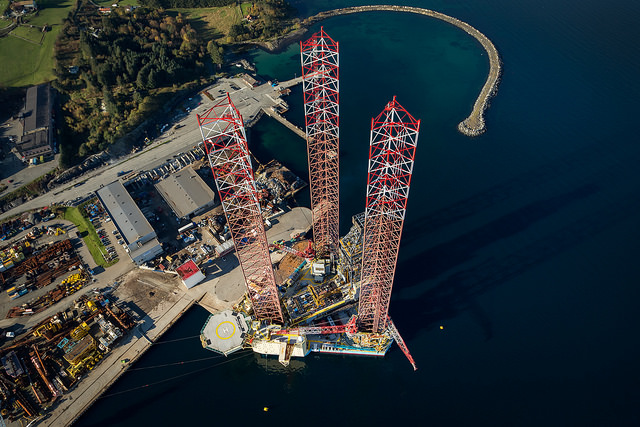 Maersk Oil has warned that up to 200 staff face the risk of redundancy. The news comes after the company has revealed its plans to close one of its assets in the North Sea.
According to the company, the "ongoing challenges in the market" are the reason for the company to to consult on a "three weeks on" and "three weeks off" rota change starting in the second quarter of 2016.
"It is possible that an estimated 200 onshore and offshore roles may be affected as a result of the proposals. This is a very unsettling period for colleagues," a spokesman with Maersk Oil explains.
Maesk Oil will seek approval to cease production from its Janice installation, located 150 miles south east of Aberdeen, in quarter two or three next year. The company is to obtain an approval from the the Oil and Gas Authority.
"This is a very unsettling period for colleagues. The business will offer as much support throughout the process as possible and remain focused on maintaining safe and reliable operations," the satement added.
Having announced the cut of 35 jobs earlier this year, in April, Maersk Oil started a consultation period.