In the evening of Dec 3, 2015, the Ro-Ro cargo ship Primula Seaways, coming from port of Rotterdam, was in collision with the vehicles carrier City Of Rotterdam off Immingham, UK.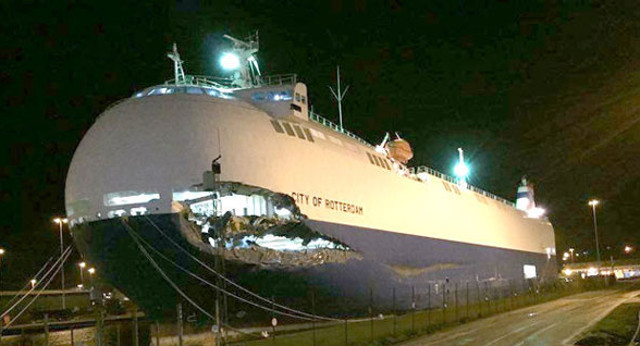 The DFDS-Ferry had six truck drivers and a total of 25 persons on board. Both ships could sail further and berthed in Immingham, where inspections of the damage took place.
The car carrier had suffered breaches at the port side foreship. The Primula Seaways berthed at Killingholme Haven roro terminal at 10.30 p.m.local time, followed by the City of Rotterdam which entered Immingham docks at 11 p.m.
Primula Seaways and City of Rotterdam video representation of the collision at 20:40 UTC on Dec 3, 2015
British authorities as well as insurance representatives were engaged in interrogating the crews and review the electronic data in order to determine the cause of the collision.
Source: fleetmon.com