On Monday (Dec 28)at 1.30 p.m. LT an explosion occurred in cargo hold no.3 of the bulk carrier Akaki in Paranagua, Brazil.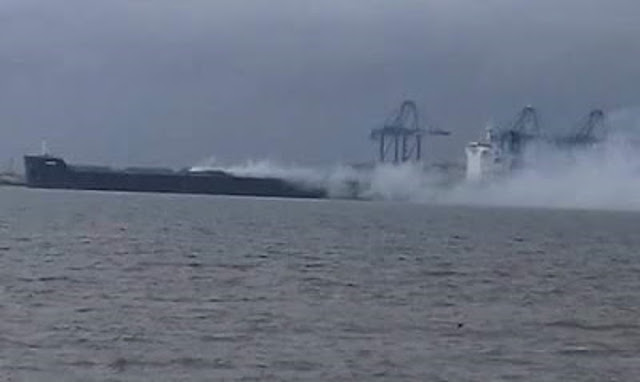 Image: paranaguaurgente
The vessel had been loaded with 65000 tons maize at berth 214 of the Export Port of Paranagua on Dec 27 at 4.30 p.m.LT and had then proceeded to anchorage 1 in Paranagua Bay on to take bunker.
The explosion may have been caused by gas generated by the maize kept being under high temperature, combined with recent fumigation gas, or by malpractice of the crew.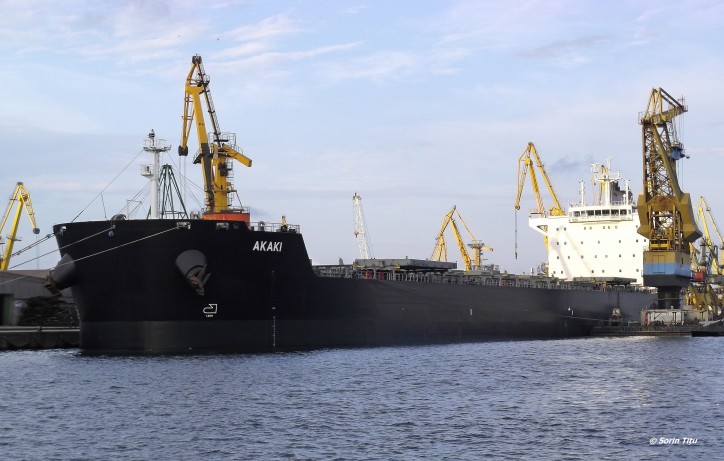 Image: Sorin
The vessel remained under observation for 24 hours and was surveyed by technicians regarding the sea worthiness. The environmental authorities and the Navy have been informed of the incident and Appa continued to support the vessel.
Source: www.paranaguaurgente.com.br