The Kiel Canal had to be closed for ship traffic on Feb 4, 2016, at 7 p.m. after the E.R. Visby ran into the embankment between Groß Nordsee and Königsförde near Schinkel by yet unknown cause and got stuck.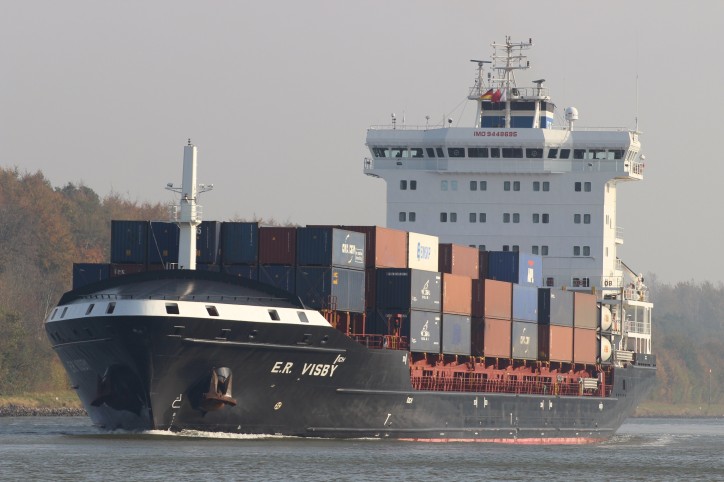 Image: Dieter Kroepelin
The ship was transiting the canal westbound from St. Petersburg to Rotterdam.
The traffic control in Brunsbüttel called the tugs Bülk and Stein from Kiel in order to pull the vessel out and which were en route to the accident site at 8.30 p.m.
Around 10 p.m. the ship was refloated and turned around, being towed back to Kiel for inspections.
Canal traffic was free again at 10 p.m. Six ships had been waiting to pass.
Source: vesseltracker