Six men, crew of a salvage ship based in Florida, have been released after spending 52 days in Honduran jail on gun smuggling charges. The lawsuit against the sailors was dismissed and they went home yesterday.
The case was resolved with the diplomatic efforts of the U.S. Department of State and Congress' members. The captain of the ship, Robert Mayne, said on his coming home:
"I feel like a piece of jelly. I am exhausted emotionally, drained and exhausted, but I feel very good."
The men were welcomed in Tarpon Springs with ice-cold beer and American flags by their families.
The crew of Aqua Quest was arrested on May 5, few hours after their arrival in Puerto Lempira (Honduras). The authorities accused the Americans of illegal weapon possession. Captain Mayne denied his crew had violated any law.
"They were threatening us with ten to 12 years in prison," he added

"The prosecutor is extremely upset about us being released. They're dangerous people."
According to the company owner of the vessel, Aqua Quest International, the port authorities had been informed in advance about the guns on board their boat and the fact they had been for personal protection of the sailors.
Robert Mayne confirmed the company, whose project was to locate wreck and recover their mahogany cargo, still had plans to go back to Honduras.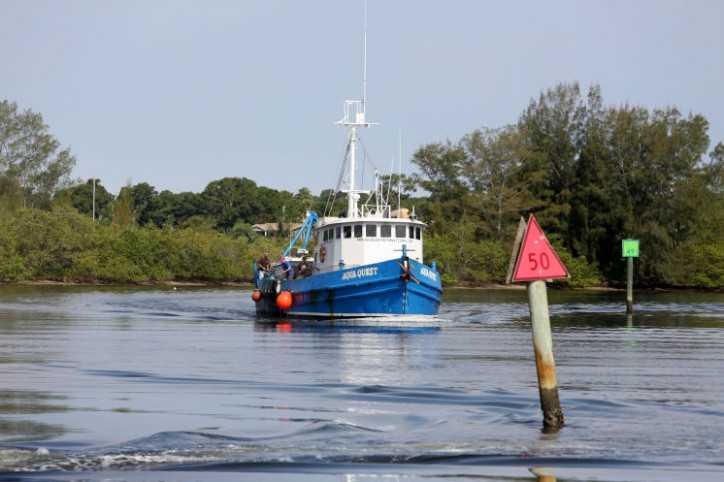 Related news:
Aqua Quest crew of six Americans imprisoned in Honduras