Hyundai Heavy Industries (HHI) has developed new system for optimum navigation and safety in the sea called HiCASS, Hyundai Intelligent Collision Avoidance Support System.
The new system automatically detects eventual obstacles (reefs or vessels) within distance of 50 kilometers and it searches the optimum route at sea in order to prevent collisions.
The system is based on the type of the vessel and the weather conditions (wind and waves) and its accuracy gives the vessels the opportunity to identify potential hazards. The collision notification system has three signals – Caution, Urgent and Danger.
Park Joon-soo, spokesman with HHI, said:
"Radar only points out the location of underwater or above-the-seaobstacles. It's not capable of suggesting the best way to travel in termsof safety. But HiCASS can do it. This system will play a big role in ensuring the safety ofvessels, particularly those sailing in accident-prone areas."
If HiCASS is installed along with systems such as Automatic Identification System (AIS), Electronic Chart System (ECS) and Automatic Radar Plotting Aid (ARPA), it will analyze the obstacles' location in compliance with the COLREGS (International Regulations for Preventing Collisions at Sea).
Test were held in May and June this year on two large vessels – a 162,000m³ LNG carrier and a 13,800-TEU boxship. HHI have scheduled long distance trials to test the stability and the performance of HiCASS. It is expected to be commercialised from 2016.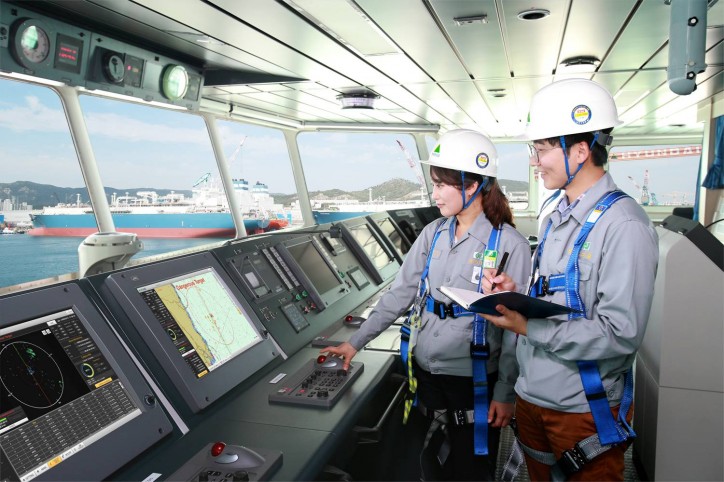 Image: HHI