Fincantieri has delivered the largest ever yacht built in Italy. Ocean Victory, which is also among the ten world's largest yachts with her length of 140 metres, was delivered at the Muggiano shipyard in La Spezia.
Furthermore, the mega yacht takes top position on the market segment being designed with extreme care to interior and exterior details, high technology content and innovation. The unique design concept was developed by the Monaco-based naval designer Espen Oeino and the Paris-based interior designer Cabinet Alberto Pinto.
Having been built to meet the SOLAS, the International Convention for the protection of human life at sea, Ocean Victory is among the most advanced ships, in terms of safety, in the world. The most notable elements on the luxury mega yacht include the certified helideck with lifting platform and internal heli hangar, an underwater observation room and a floodable tender dock.
Giuseppe Bono, CEO of Fincantieri, said that the shipyard met the challenge to built the mega yacht in an excellent manner proving its capabilities.
"A 140 meters ship is always something special. But in the mega yacht market, which represents in the shipbuilding industry a luxury, innovation and cutting edge niche by definition, having success does not only depend on the numbers and size, " he said.
Giovanni Romano, Head of Fincantieri Yachts, named Ocean Victory the highest result which the shipbuilding and luxury technology had achieved in the last years.
Current position of Ocean Victory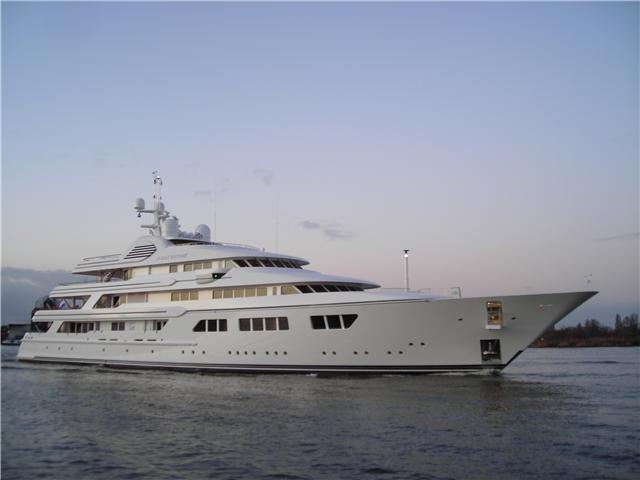 Image: Nicola