The top Indian government committee has managed to select 5 India-based shipyards to compete for an RS 64,000-crore (USD 10.1 billion) project to construct high-tech submarine vessels for the purposes of the navy.
India's Navy is going to soon invite tenders for constructing 6 conventional submarine vessels following the Defense Ministry's high-level committee decision and the submission of its report regarding submarines that are capable of successfully carrying out the project.
"The Committee has visited the country's shipyards and has recently submitted its in depth report. It is currently being considered by the Defense Ministry," commented defense sources. Project P-75l is to produce six advanced submarine vessels.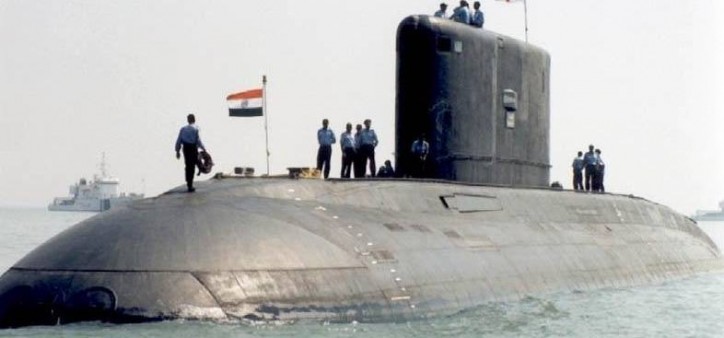 Photo: Indian Navy
Along with the government-operated shipyard, private parties such as Pipavav Defence & Offshore Engineering Company, in which Anil Ambani-led ADAG plans to pick up a controlling stake, and Larsen & Toubro (L&T) are also showing interest in the deal.
The yards, chosen after a 7-month-long process, are going to be invited to give in their respective bids to construct the submarine vessels in partnership efforts with foreign shipyards of their individual choice.
Defense sources had commented earlier that both Pipavav and L&T have strong cases to acquire the mega deal, besides the government-run Mazagon Dockyard Limited (MDL), which is already busy constructing six Scorpene submarines. When asked if MDL is to be regarded as the natural winner, sources commented that the order might be appointed to a particular yard which then could possibly outsource some processes of the project to other companies.
Germany's Thyssenkrupp Marine Systems conglomerate with its HDW Type 214 submarine, the Spanish Navantia S-80 class, the Russian Rubin Design Bureau's Amur 1650 boats, France's DCNS with its Scorpene platform and the Swedish Saab Kockums' with its A26 submarines have all displayed a fair share of interest regarding the project.
The country's Navy forces currently have 13 submarines at their disposal with the target set back in 1999 being to have a total of 24 vessels by the year 2030.