Satellite AIS
monitor the global picture of the world maritime traffic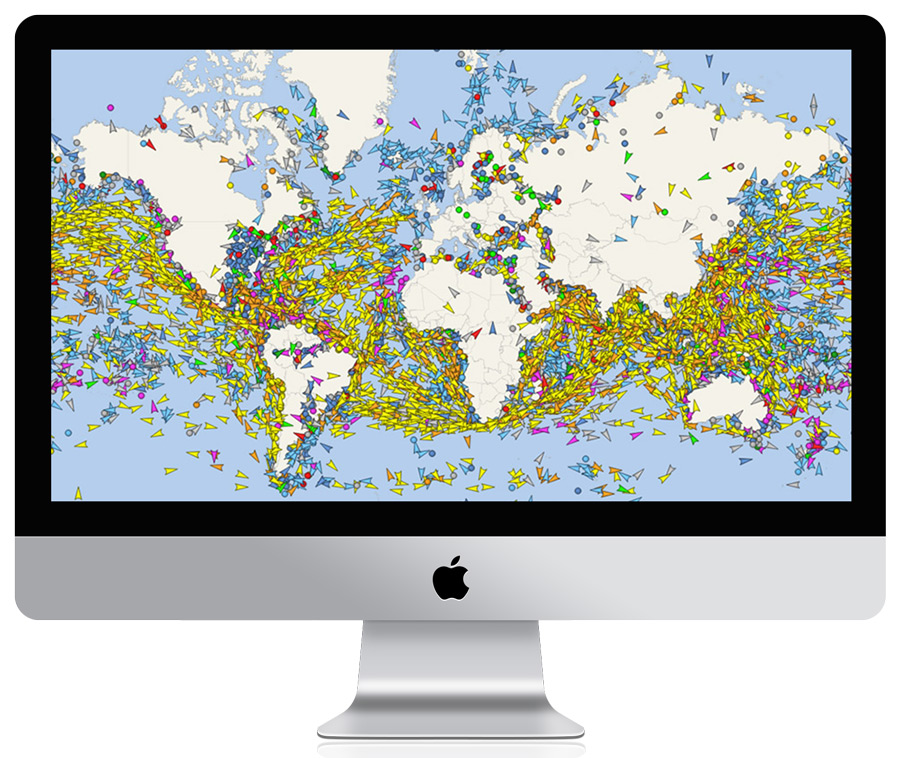 Unlimited global coverage




access to undelayed Satellite position data for any ship in the world

Unlimited number of tracked ships




no limits оn the number of tracked ships via Satellite and Terrestrial AIS network
Satellite AIS is the only source of up-to-date ship positions data in the most remote areas of the world, especially in the open oceans and beyond the reach of terrestrial AIS systems.
Combining data received via Satellite AIS technology and data from thousands of Terrestrial AIS stations, we deliver the most complete picture of global vessels activity.
Every ship position is regularly updated via Satellites, typically from a few minutes to several hours. On an average basis, 80% of all ship positions are with a latency less than 6 hours.
SUBSCRIPTION FROM
We will send you payment instructions as soon as you fill in the subscription form. We accept standard wire transfer (bank payment) and online payments with credit/debit card or PayPal account.
* prices are VAT excluded
Need more information about the Satellite AIS plan?
Contact us