Historical AIS Data
The most extensive archive of Satellite and Terrestrial AIS data encompassing ship information related to voyage and static data that dates back to 2009.
Historical AIS data is a valuable data source used for vessel traffic analyses, port calls information and accident investigations. It could help to reduce risk and plan the safest routes based on vessel traffic patterns and seasonal changes. The ship position data provides insights on the performing analysis of potential trends in the shipping market or vessel behaviour patterns for the prosecution of illegal activities.
Position Data
We deliver historical AIS position data captured by thousands of land-based AIS stations and satellites going back to 2009.
The data provides insight into the voyages and behavior of every ship at sea. You do not need to have the technical knowledge to work with specialised software, because the data is delivered in XLS or CSV format, which can be easily processed by any program for data editing such as Microsoft Excel. For your convenience, we also provide access to specially developed tools for visualisation of the vessel movements on a sea chart or a satellite map.
The AIS data could be delivered for any vessel, port, or custom area of interest.
Basic Package
AIS Dataset (CSV/XLS)
Latest AIS position and voyage data for any vessel or area.
Delivered data fields:
Date / Time in UTC
Position (Lat / Long)
IMO / MMSI
Course
Speed
Heading
Navigation status
Vessel name (AIS)
Vessel type (AIS)
Callsign
Length (AIS)
Width (AIS)
Draught (AIS)
Destination (AIS)
ETA (AIS)
Voyage Analyser
Tool to visualise the AIS data on a digital map, including nautical charts. Speed and Draught graphic for behaviour analytics.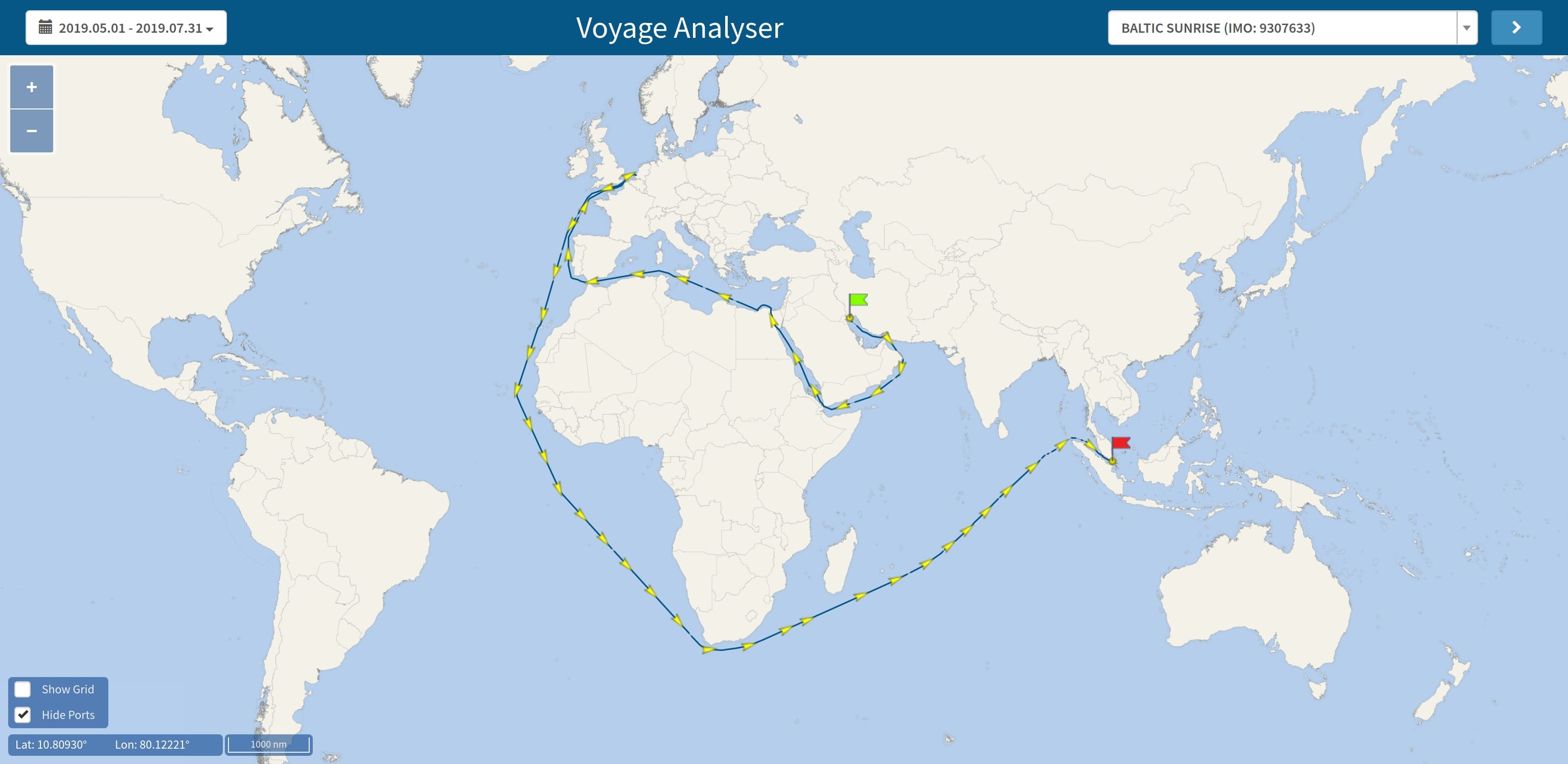 Optional package
Voyage Player
Tool to playback all the vessel movements on a digital map, including nautical charts and a satellite map. It is very appropriate for incident investigations.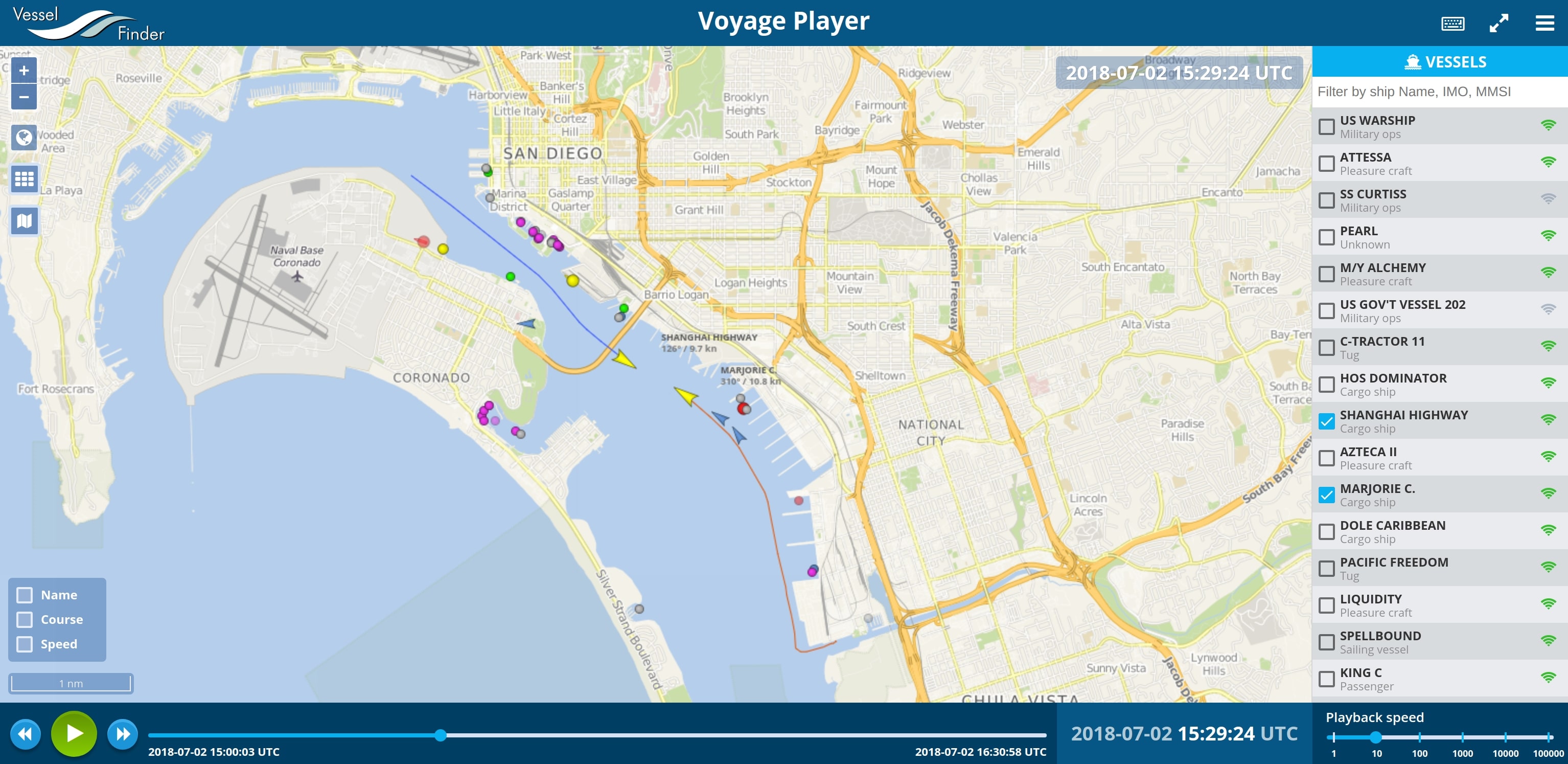 Optional package
Vessel Particulars (CSV/XLS)
Detailed vessel type
Deadweight
Gross tonnage
Container capacity
Year built
Builder company
Manager company
Owner company
Flag of registration
Port of registration
Maximum draught
Maximum speed
Classification society
Other
Port Calls Data & Events Report
Information about all visited ports and vessels' behaviour during their voyage.
Correlating historical position data transmitted by vessels' AIS transponders with a predefined database of geo-polygons, our Port Calls & Event Tracking reports deliver insights on the arrival and departure time of vessels, the time ships spent in port or in the anchorage area, and much more.
The Port Calls data & Event Tracking reports could be delivered for any vessel, port, or custom area of interest, both in XLS, CSV, or another appropriate format.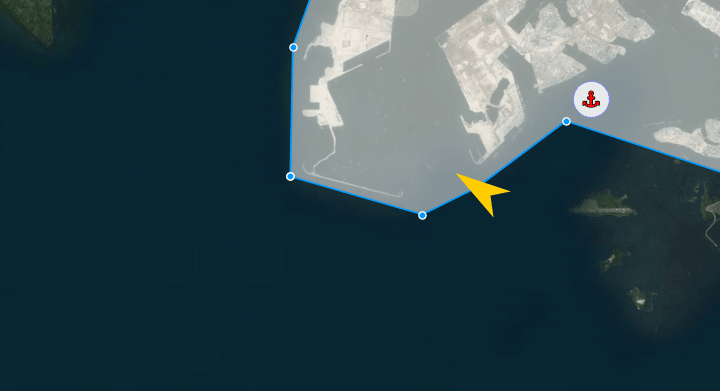 Port Calls (CSV/XLS)
IMO
MMSI
Vessel name
Vessel type
Draught
Date / Time in UTC

Event type

Port name
Port locode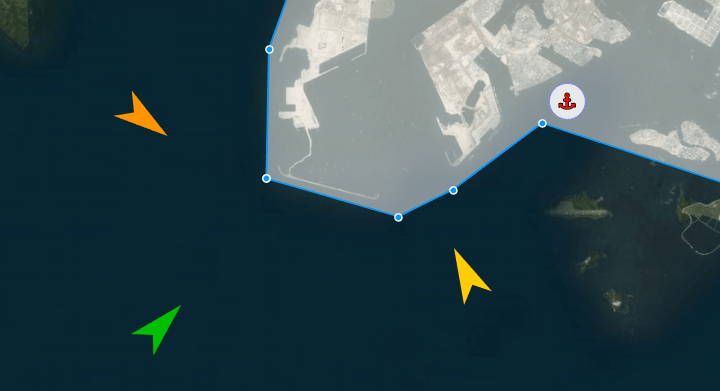 Events Report (CSV/XLS)
IMO / MMSI
Vessel name and type
Date / Time in UTC

Event type

Arrival
Departure
Destination change
Draught change
Movements status change
Name change
IMO change

Port name
Port locode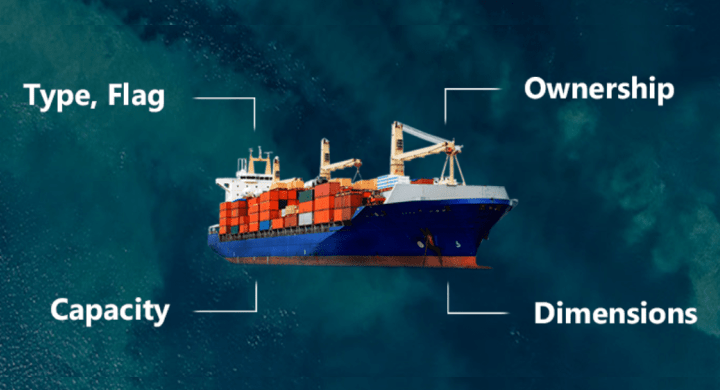 Vessel Particulars (CSV/XLS)
Detailed vessel type
Deadweight
Gross tonnage
Container capacity
Year built
Builder company
Manager company
Owner company
Flag of registration
Port of registration
Maximum draught
Maximum speed
Classification society
Historical AIS Data Request