2 Greek-owned cargo ships KATHERINE and BARU SATU collided today off the coast of Andros island in the western Aegean Sea. There are no reports for injured people.

KATHERINE (flag Malta) had 17 crew members on board and was transporting iron to Italy. Sailors were evacuated because of water influx, 6 of them are still on board. According to Coast Guard there is no danger for the ship.

BARU SATU (flag Panama) was sailing to Bulgaria transporting sugar. All crew members are on board the vessel.

Coast Guard ships and a helicopter have been sent in the area about 7 nautical miles off Andros, while an investigation has been started to discover the cause of the incident.
The weather conditions in the area were good with winds of up to 4 on the 12-class Beaufort scale blowing.
Name: BARU SATU
Country: Panama
Type: Cargo ship
IMO: 9233624
MMSI: 371043000
Size: 137 x 23
Draught: 8.3 m
Destination: PIRAEUS
Name: KATHERINE
Country: Malta
Type: Cargo ship
IMO: 9133290
MMSI: 249442000
Size: 177 x 26
Draught: 9.6 m
Destination: MARGHERA,ITALY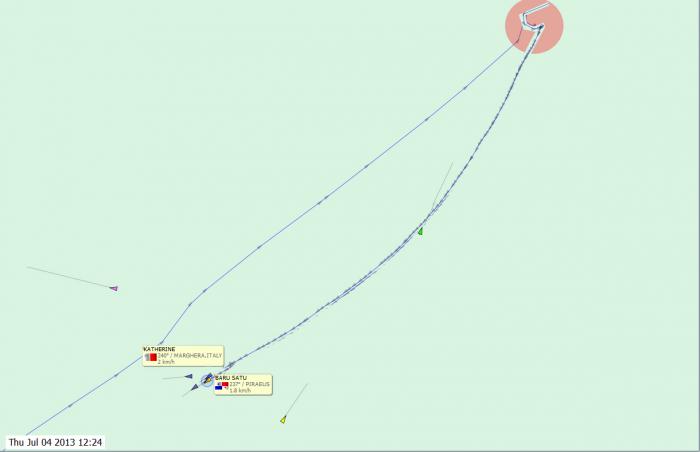 View Larger Map