Russia decided to order 13 LNG tankers from South Korean shipbuilders. The new LNG carriers are part of a strategy for development of the business between the 2 countries. Russia takes the first place in the world in the production of natural gas and South Korea - second biggest LNG buyer.
This news was announced in Seoul during the meeting between the Russian President Vladimir Putin and the South Korea's presidential office. The two countries have decided that the companies: Russian energy giant Rosneft , Russian vessel operator SovComFlot, Gazprombank and South Korea's Daewoo Shipbuilding & Marine Engineering Co Ltd (DSME) to build shipyard in Russia.
Future supplies of liquefied natural gas from Russia to South Korea to be accomplished through pipeline. In the past such plans did not make any progress because the pipeline has to traverse North Korea.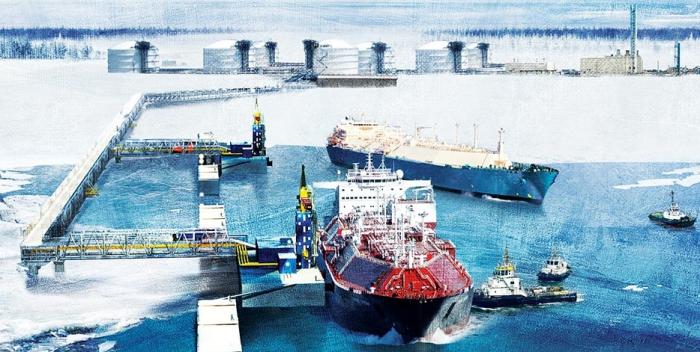 A statement from both business partners:
"The decisions to supply Russian pipeline gas to South Korea in the mid-term and long-term prospective will take into account the availability of resources, economic viability and other preconditions necessary for the fulfillment of this project,"
The state operated Korea Gas Corp takes first place like the worlds biggest corporate buyer of liquefied natural gas, in the moment 1,5 million tonnes of LNG are imported each year form the Pacific Island of Sakhalin through 2028.
South Korea at the current situation import only 6% of the total import of LNG from Russia. The cooperation between the two countries gives opportunity to their population visa-free visits for 2 months. Russia and South Korea created joint investment funds of over $2 billion to support their projects.
SovComFlot together with Korean shipbuilders will participate in the project to lease the LNG tankers to YAMAL LNG (liquefied natural gas plant at Sabetta).
State-owned Russian Railways, POSCO, Korea Railroad Corp and Hyundai Merchant Marine Co Ltd also will participate in the project with building train and port businesses for the transshipment of goods in Rajin and Khasan.
Russia made a contact with the North Korean port Rajin in September in order to establish business connections after years of international sanctions.