People onboard the research vessel
Akademik Shokalskiy
that stranded in Atarctica were evacuated by a safe guard helicopter. The rescue operation was hampered from the thick pack ice and the severe weather condition on the continent.
The trip of the research ship Akademik Shokalskiy had to mark the 100th anniversary of returning of the Australian explorer Douglas Mawson from a 3-year Antarctic expedition.
The leaders of the expedition said, the first group of stranded passengers on Akademik Shokalskiy was rescued by a Chinese helicopter and transported them to a nearby ship.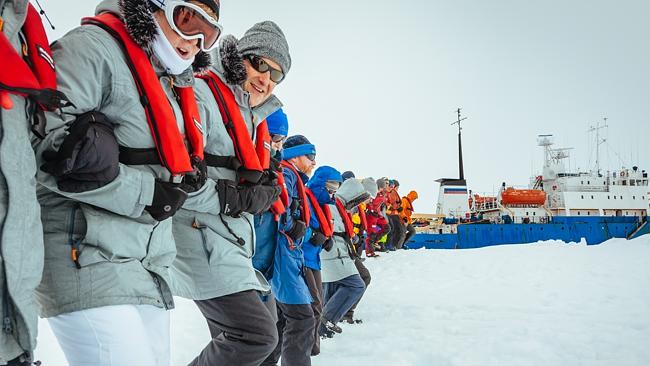 Initially, the helicopter had been planned to transport the stranded passengers to Snow Dragon, a Chinese icebreaker with a barge and then ferry the, to Aurora Australis, the closest Australian ship. The Rescue Coordination Centre of Australia (AMSA) reported, the severe weather condition and thick ice troubled the barge to reach the Snow Dragon ship.

All 52 passengers that were stranded on MV Akademik Shokalskiy research ship were safely transported and they are all going to be flown to an ice floe next to the Australis. The leader of the expedition, Chris Turney stated, that a small vessel is then going to transport all passengers to a short distance.
"I think everyone is relieved and excited to be going to the Australian icebreaker and then home," Turney told the Associated Press news agency via satellite telephone from the stranded vessel.

The rescue helicopter has already arrived at Shokalskiy. "The information is on 100% - we are off! I want to express a big thanks to all,"
Chris Turney
twitted earlier on Thursday.
Chris Turney's entry revealed a short video of a red helicopter that flown in from Xue Long, a Chinese icebreaker ship, touching down on a makeshift landing pad on the thick ice beside Akademik Shokalskiy.
"If it all goes well we'll be off in about an hour's time," Turney said on the video.

Lengthy extraction of the accident with Akademik Shokalskiy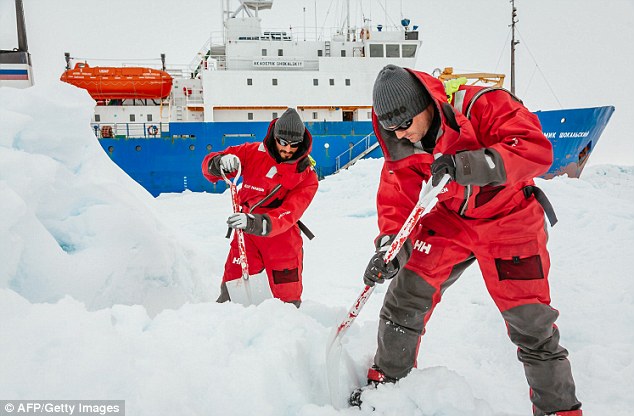 The research vessel wasn't able to move since she stranded in pack ice in the Antarctic on 24th of December.
Australian Maritime Safety Authority (
AMSA
) expected the operation of airlifting out all the 52 passengers that were stranded on Akademik Shokalskiy research ship, including scientists, journalists and tourists, to take in excess of 5 hours.
It was planned the group of 52 passengers to be moved on 5 separate flights, each with 12 people onboard the helicopter.
All the crew, consisted of 22 people was planning to remain on the stranded vessel, which is not in danger and has weeks' worth of supplies on board.
On the scene of the accident were dispatched 3 icebreakers: one Chinese, one Australian and one French to break the through ice around Akademik Shokalskiy but each of their rescue effort was canceled due to rough weather condition.