Iranian government decided to deploy a fleet of warships to the Atlantic Ocean. The idea behind this action is protection of sea routes and training. The destroyer, Sabalan, and helicopter-carrying support vessel named Kharg are part of this fleet. The operation is expected to continue 3 months with sailing distance of 25,000 nautical miles.
Two days ago, Iranian Navy Commander Rear Admiral Habibollah Sayyar was at the ceremony in the port city of Bandar Abba in Southern Iran for the depart of the two ships. Iran claims that deploying its fleet to international waters in the Atlantic is a message of peace and friendship.
The first warship is Sabalan, a 1,100-ton Alva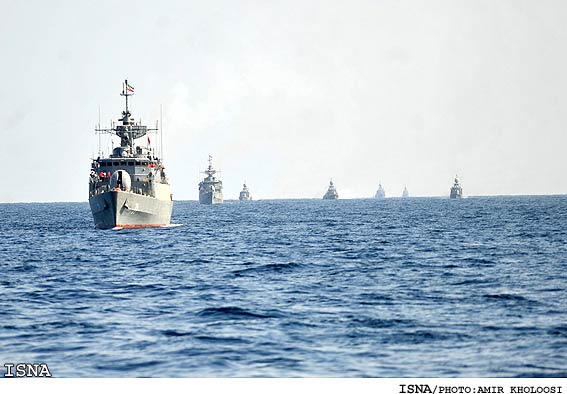 nd-class*, built in the United Kingdom and this type of ship is considered as a frigate. Iran had 4 similar ships, but one of them was destroyed by the US Navy in 1988 in the period of the Iran-Iraq War.
The other warship - the Kharg was also built in UK. It is an Ol-class* tanker with few upgrades to the original design and was received by Iran in 1984.
The Islamic Republic had plans to deploy a warship in the Atlantic Ocean in December last year. These actions are part of the idea for boosting the presence of the Iranian Navy (since November 2008) in international waters. For the past months Iran dispatched warships to the Gulf of Aden in response to the piracy threat. Since then, many ships passing the area are being defended by the Iranian warships.
It was announced that the ships will have aboard 30 navy academy cadets for training along with their regular crew. There is no information of any ports of call. This Iranian naval plan probably has connection with the U.S. naval presence near the Islamic Republic's coasts in the Persian Gulf. The U.S. Navy's 5th fleet is located in Bahrain. 2 years ago, Iran has announced that in near future will send warships in international waters off the U.S. coast.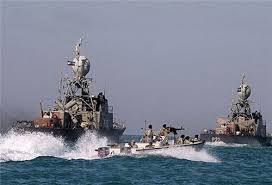 *The Alvand class frigate:
At the beginning there were four frigates known as the Saam Class built for the pre-revolutionary Iranian Navy. Later, they were renamed Alvand Class after the revolution. 3 frigates of this class remain in service, the 4th was destroyed by the US Navy in 1988.
Ol-class*:
The Ol-class tankers were present in the Royal Fleet. This type of vessels were auxiliary "fast fleet tankers" with the main purpose of providing fuel, food, fresh water, ammunition and other supplies to Royal Navy vessels worldwide.